Samsung Galaxy S9 download speeds are 37% faster than those of the Apple iPhone X?
26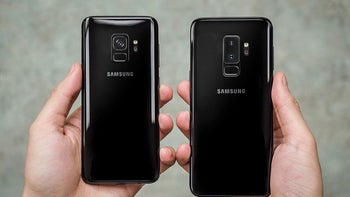 Ookla, the developer behind the Ookla Speedtest app found in your local iOS or Android app store, says that the
Samsung Galaxy S9
and
Galaxy S9+
have the fastest download speeds among currently available smartphones. Of course, there are many variables that have nothing to do with the phone being tested. Different carriers have data speeds that vary from each other, and certain areas of the country are bound to provide faster or slower download speeds.
The Samsung Galaxy S9 and Galaxy S9+ both carry a CAT 18 LTE modem, supporting data speeds as fast as 1.2 Gbps. Based on Speedtest results on major U.S. carriers' 4G LTE networks from February through April of this year, Ookla determined (using a weighted moving average to smooth out the results) that the Samsung Galaxy S9 and Galaxy S9+ download speeds were:
Another survey conducted by Samsung last week of 1,000 U.S. smartphone users 18 years of age and older, found that 85% of those planning on traveling this coming Memorial Day said that they need to have shows, videos, or movies to watch on their journey. 67% said they have rushed to download a video just before their plane took off. Samsung's point, of course, was that the faster download speeds on their 2018 flagships. This information dovetails with a new ad that Samsung will debut this week called "Moving On." The ad follows a woman traveling to visit her sister. Fed up with how slow her phone is, she dumps it for a Samsung Galaxy handset.
source:
Samsung