eBay's Daily Deal prices the Toshiba Thrive at a much more fitting $379 price point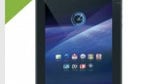 When Honeycomb tablets like the Samsung Galaxy Tab 10.1 and Asus Eee Pad Transformer seem to set the standard amongst the crop, there are a lot of expectations riding with newcomers – like the
recently launched Toshiba Thrive
.
Pricing, as we've all come to know by now, can dictate how well a particular product will sell, but seeing that the
Thrive
is currently selling for $429.99 for the base 8GB Wi-Fi model, some might still view it as being pricey – especially when compared to the 16GB Asus Eee Pad Transformer.
Fortunately,
eBay's Daily Deal
manages to place the spotlight on the Toshiba Thrive, which is now priced for a limited time at
$379
. Needless to say, some will be attracted to the affordable price point, but considering that it might not be the best-looking Honeycomb tablet out there with its massive girth, you'll have to weigh in the pros and cons of picking one up.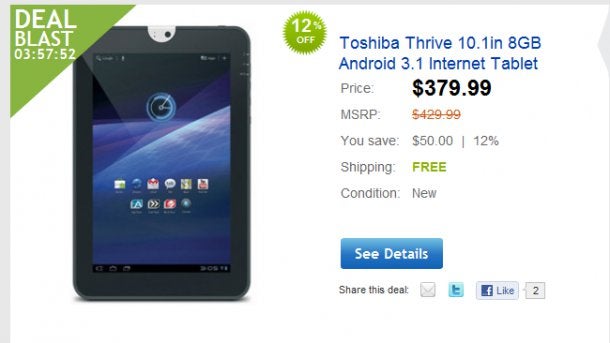 Regardless of that, there appears to be plenty of value with it since its internal hardware is identical to what's offed by the competition – meaning, it's packing some modernized goods under the carriage. So if you're considering on picking one up, you'd better think fast on your feet since quantities are limited.
source:
eBay
via
IntoMobile