eBay updates their Android app with an improved feature for browsing the best deals on products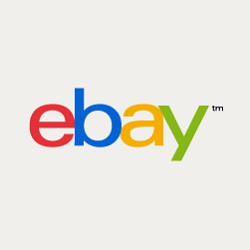 We're about halfway through November, and that means that we're inching ever so closer to the arrival of Black Friday. Like it or not, the biggest day for shopping is almost here, but if you don't want to have to deal with long lines and crowded stores, there are already a ton of sites offering great sales through their online storefronts. Amazon and Best Buy have been offering solid savings since the beginning of the month, and eBay just took a step forward to make their service more accessible than ever for holiday shopping as well.
That move comes in the from of an update to their official Android app, and while the changes aren't groundbreaking, they should make using the app much more convenient and useful than ever before. First off, the company has finally allowed you to view trustworthy reviews of products you're looking at from folks who have actually purchased and used the item in question. Secondly, tapping on the Categories tab will send you to the all new Browse pages. From here, you'll be able to view the hottest items currently on eBay, the latest deals that are relevant to what you're looking at, and more. It aims to make tracking down the perfect gift easier than ever before, and it could prove to be a real life-saver when trying to shop for friends and family members.
The update should be hitting your Android device now if it hasn't already.