Apple Repair turnaround for broken iPhone screens just became faster
15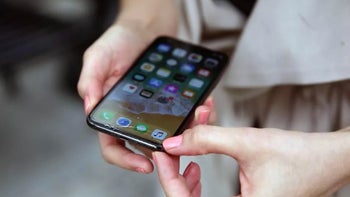 Dropping the
XS Max
may cost you $329 in screen replacement charges, or the crazy $599 for a shattered back or other damages. That's a $50 premium for both repair services over the
iPhone XS
, making the XS Max the most expensive phone to fix in Apple's history. Previously, that record was held by the
iPhone X
, so those OLED screens don't come cheap if you crack them.
The good news, however, is that Apple Repair services when it comes to screen replacements are becoming faster, with shorter turnaround times. Tucked in notes to partners, Apple advises that it has now dropped the need for hardware calibration of the 3D Touch layer upon screen swaps, and will do it with software from now on:
Beginning September 17, 3D Touch Calibration Fixtures will no longer be required to complete display repairs for iPhone 6S and later. We have optimized the calibration process using software. This means we can now calibrate a repaired iPhone by simply connecting the device to [redacted] running our calibration and diagnostics, without the need to run it through a separate fixture. This change will create a more flexible workspace in many repair rooms. Most importantly it will save time for you and our customers.
Removing one extra physical step will speed up the screen replacement of your
iPhone 6s
and up that has been anointed with 3D Touch, including the new iPhone XS and XS Max. The iPhone XR relies on a different system, so it likely won't really be affected by the new repair procedure when it lands, but its turnaround time (and screen replacement price) should actually be even better than its OLED-laden siblings.