This may be the best wallpaper app ever, made by the creator of OnePlus' mesmerizing backgrounds
1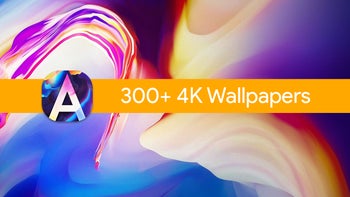 OnePlus' mesmerizing wallpapers have become a staple of the brand. Starting with OnePlus 2, every phone by the company has had its homescreen adorned with the works of Swedish designer and illustrator Hampus Olsson. Overflowing with color and textures, Olsson's backgrounds blend analog and digital techniques in a unique and surreal way that makes them perfect for showcasing the vividness of smartphone displays.
But aside from his gig at OnePlus, the artist has also been working on his own wallpapers app for years. Dubbed
Abstruct
, the app is finally out on Android—with an iOS release coming soon—and features over 300 stunning wallpapers made by Olsson. Many of them are in the style that we've come to know and love from OnePlus phones, but you'll also find a handful of more traditional-looking digital illustrations sprinkled throughout.
You can now download
Abstruct
on the Google Play Store, free of charge. This will grant you access to a massive gallery of 150+ backgrounds. If you like them enough (and I'm betting many of you will), you can pay $1.99 to unlock the "Pro" version of
Abstruct
and gain access to the rest of the wallpapers.
Abstruct
is a very clean and easy-to-use app. It's different from other wallpaper apps, in that it's not full to the brim with features and doesn't have thousands of backgrounds on offer. It's more like a gallery of all of Hampus Olsson's works and you can set any of them as your homescreen wallpaper. That's pretty much the only "option" the app gives you when you select an image – either set it as a background or go back. And I love it for this.