Apple stock plunges the most since the financial crisis on iPhone production woes
1
We may earn a commission if you make a purchase from the links on this page.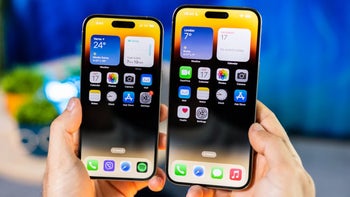 While production lead times of the
iPhone 14 Pro models have started to normalize
after the pandemic lockdown scare that prevented Foxconn from assembling enough units to meet demand not long ago, the iPhone 14 series production schedule and sales as a whole are not where investors would want them to be.
As a result, Apple's stock took another nosedive and is now down 12.4% just in the month of December alone. Not only that, but juggernauts like Apple and Tesla are now sharing the unenviable position to experience some of their worst stock plunges ever. For Tesla, that's the biggest drop on record, while for Apple's stock this year will mark the biggest plunge since the 2008 financial crisis and subsequent freefall in stock indexes.
Apple is on the verge of closing below $130 a share, erasing all gains accumulated since mid-2021, while for the whole 2022 its stock has dropped the whopping 27%. The Federal Reserve's interest rate rise push has something to do with it, of course, as it sent investors scouring for safe havens and out of riskier bets like tech stocks, resulting in a nearly 34% drop of the Nasdaq this year.
Still, last quarter
Apple grabbed the jaw-dropping 42% of the global phone revenue
and while the last quarter of the year may be negatively affected by the COVID surge in China after the country's reopening, its revenue may very well hit record again, riding on the higher average selling price of its iPhone 14 series which is heavily skewed in favor of the more expensive iPhone 14 Pro and
iPhone 14 Pro Max
models.