Apple's iPhone XR trumps two surprising Samsung challengers for first place in global H1 sales
39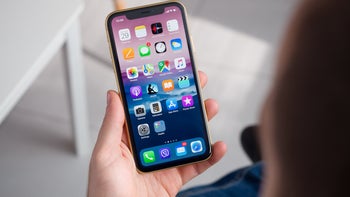 While global rankings of smartphone vendors are something many market research firms put together every three months, it seems to be a little harder to determine the exact shipment numbers of individual models and compile a chart of the most popular devices in the world based on that. One of the few such reports released of late comes from IHS Markit (
via Cnet
), unsurprisingly ranking the iPhone XR at the top of the year's H1 list, ahead of two unexpected Samsung challengers.
But because this new report measures worldwide sales figures, the iPhone XR is followed in second place by an Android device you can't actually buy stateside and in third place by one that reached US shores towards
the end of the year's first six months
. We're talking about the low to mid-end
Galaxy A10
and the upper mid-range
Galaxy A50
, the former of which sold an impressive 13.4 million copies in the January - June 2019 timeframe, while the latter gathered a solid 12 million sales of its own. And now you know the real reason why
Samsung's numbers recently bounced bac
k without
generating profit growth
.
Speaking of popular handsets that don't exactly boast hefty profit margins, the
iPhone 8
was ranked fourth on the same H1 2019 best-selling list, with 10.3 million units, followed by Xiaomi's Redmi 6A and
Redmi Note 7
, Samsung's modest
Galaxy J2 Core
, the Oppo A5, Apple's
iPhone XS Max
, and the
Galaxy A30
. No sign of either Samsung's latest or previous flagships, and interestingly, no top ten placement from Huawei either, even though many analysts claimed the company's results were not severely impacted by political tensions.