Apple's iPhone XR dominated weak US smartphone market in January
8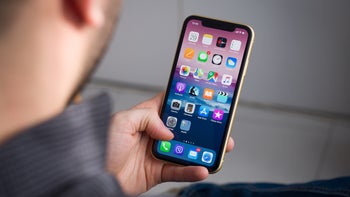 The full results are obviously not in for 2019's first calendar quarter, which hasn't even ended yet, but at least as far as the US smartphone market is concerned, early estimates don't look particularly encouraging.
According to Counterpoint Research
, January sales were down in the country 2.7 percent compared to last year, which may not sound so bad... until you realize this is the 14th straight month of year-on-year decline.
In other words, US smartphone sales numbers have been falling without interruption (or any sign of a recovery) since November 2017, hitting just 13.7 million units. This is undoubtedly a worrying trend,
reported on a global scale throughout 2018
as well, following many years of healthy growth that mobile industry veterans had naturally expected to continue. There are many reasons why that's no longer the case, but instead of getting into them for the umpteenth time, we'd like to focus today on Counterpoint's rankings of the top five vendors and top five flagship models in the US during the month of January 2019.
The iPhone XR is a hit, but the Galaxy Note 9 also did solid business
If you closely followed
those bleak analyst reports
and
supply chain rumblings
a few months back, you might be surprised to see Apple's "affordable" 2018 iPhone leading overall US sales right now. But the fact of the matter is some "experts" simply expected too much from the
$750 and up 6.1-incher
. While the iPhone XR certainly
struggled in markets like China
, its global popularity was obvious straight off the bat.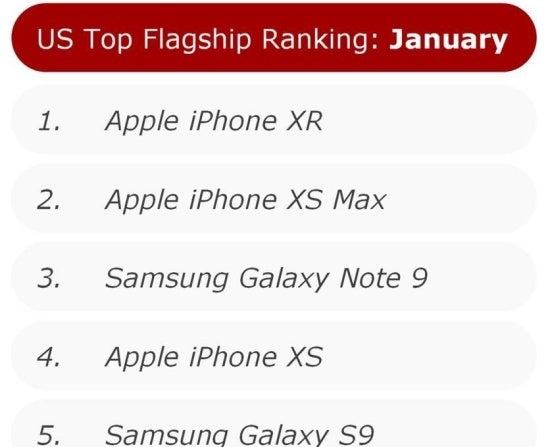 Stateside, the single rear camera model was already named the most successful iPhone
in the final quarter of 2018
, seemingly riding that wave into early 2019 to beat the iPhone XS Max, Samsung Galaxy Note 9, iPhone XS, and Galaxy S9 for the general market crown. Naturally, having three of the month's five top-selling flagships, including numbers one on two on the US podium, meant Apple had a pretty great 31 days in one of the world's largest markets, perhaps offsetting
some of the company's difficulties
across
other key regions
.
But Samsung can probably be happy about its January performance too, considering the Galaxy Note 9 is not very different from the S9 and S9+. Both the Note 9 and S9 apparently sold in respectable numbers the month before the redesigned Galaxy S10 family was unveiled, which is no small feat. Especially when taking into account how much we already knew about the S10 lineup back in January.
Apple and LG were up, Samsung and Motorola were down
It definitely doesn't come as a surprise to see Apple top the vendor charts in the US yet again, ahead of Samsung, LG, Motorola, and ZTE. But Counterpoint makes some interesting observations about each company's individual results, starting with a somewhat unexpected boost in market share for Apple. Clearly, iPhones are still hugely successful stateside, even as their
global sales figures
continue to shrink.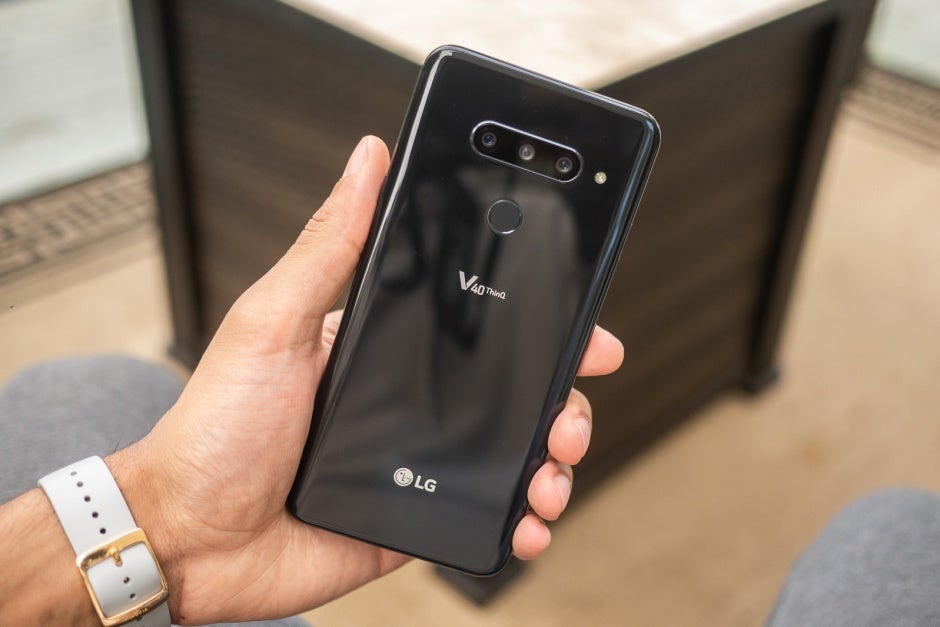 Meanwhile, Samsung actually lost "some share", mostly due to the aforementioned impending launch of the Galaxy S10, but possibly also because LG gained some ground in third place. The
LG V40
reportedly sold "decently" in the US in January, as did the
globally struggling company
's lower-end prepaid products. Most notably, the mid-range
LG Stylo 4
.
In fourth place, Motorola is apparently having trouble in both the high and low-end segments, although dirt-cheap
Moto E5
variants are reportedly the brand's top sellers. That can't be good for profit margins, but then again,
Motorola actually proved profitable
for the first time in many years recently.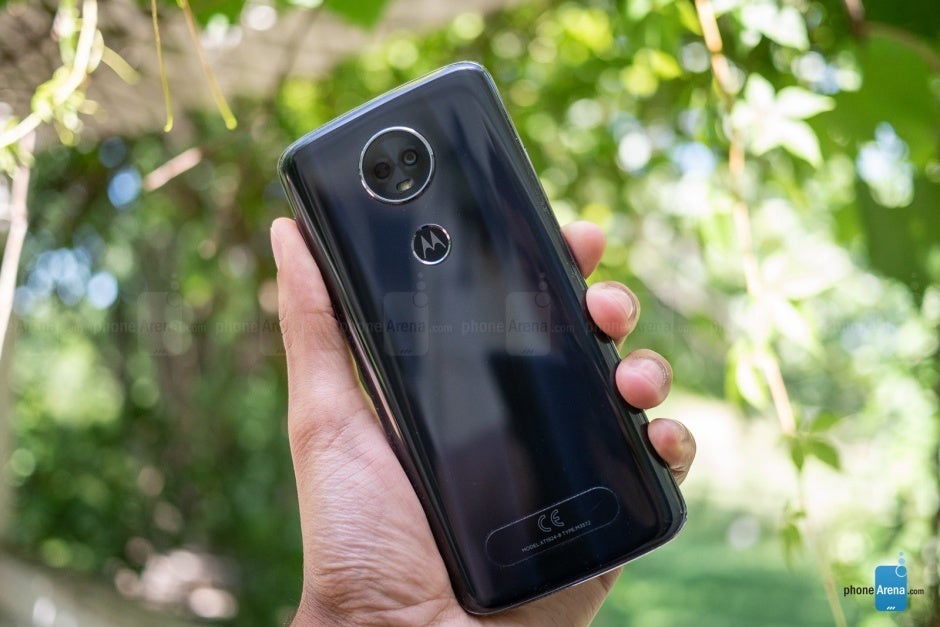 Not everything that sells in the US is a high-end device
Finally, ZTE is still trying to get back on its feet after last year's embargo, with its volumes described as a "small fraction of what they were before the US sanctions." As far as the premium category goes,
it's no longer a big surprise
that Google sits in third place, but before Android purists get too excited, it's important to highlight the search giant is not very close to challenging Apple and Samsung.
Recommended Stories