Microsoft Outlook for Android gets data saver feature in latest update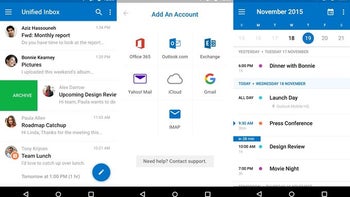 Microsoft Outlook for Android has been updated with a new data saving feature that will help those of you nearing the limit of their data plans to save on unneeded downloads.
The new update adds a setting in Outlook that allows users to disable automatic image download when over metered connections. Automatic downloads are still ON by default, however, so you're going to need to jump into Outlook Settings to disable the feature. To do so, go to Outlook Settings (the gear icon at the bottom of the sandwich menu), tap your email address, and enable the "Block external images" toggle.
Microsoft has recently been on a roll adding new features to the mobile Outlook app. The company recently introduced a new
bottom navigation bar
with Search up front and center, as well as convenient contact integration. The bottom navigation bar has been a long-requested feature, as it allows for easier one-handed use in the 18:9 world.
Other features are expected to roll out to Microsoft Outlook in the coming days.