ai.type is a predicative keyboard app fit for the iOS 8 era
2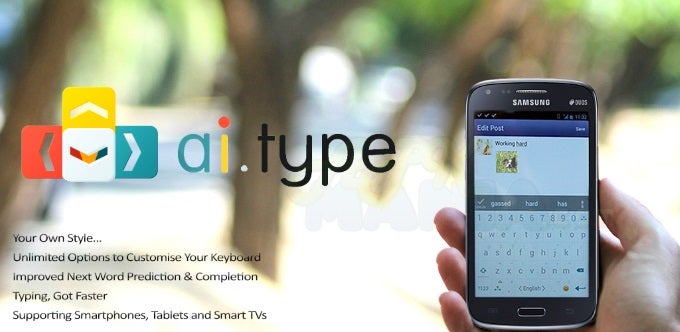 ai.type is a well-known keyboard app that managed to rack up over 20 million users on Android. As Apple opened the gates to iOS 8 for third-party keyboard apps, the moment to join
its competitors
on their iConquest came for ai.type too. So, what does it have to offer? First to attract the eye is its extensive language support (English, Spanish, French, German, Turkish, Arabic, Portuguese, Russian, Italian, Vietnamese, Swedish, Finnish, Norwegian, Danish, Dutch, Greek, Catalan, Hungarian, Polish, Hebrew, Albanian, Belarusian, Bulgarian, Catalan, Estonian, Macedonian, Slovak, Czech Slovenian and Ukrainian).
The keyboard's look and feel can be customized by choosing one of six built-in themes and styling it with any image you fancy as a background. The other features are not as notable, as most popular keyboard apps have caught up to them, but they are certainly to be appreciated. In addition to swiping controls, there's a top 5th row for adding numbers, punctuation and other characters in addition to four rows of keys that let you use accented and alternative characters with a long-press . The keyboard can be resized dynamically for landscape and portrait in Settings, and works inside any app that allows you to type. In addition, there are privacy and text encryption features for all the privy ones.
ai.type is free on both Android and iOS. If you haven't experimented with third-party keyboards yet, it is a pretty good introduction to what they have to offer. And if you are looking for another keyboard to try, this one could be your next.