Sony reveals new Zombieland game for Android and iOS
3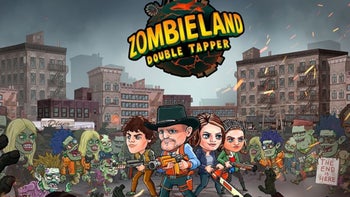 A decade after Zombieland became a hit film and cult classic, Sony Pictures managed to reunite the original cast (Woody Harrelson, Jesse Eisenberg, Abigail Breslin, and Emma Stone) for a sequel which is set to debut in theaters on October 18.
Along with the Zombieland: Double Tap movie, Sony revealed a brand new mobile game with almost a similar same, which is expected to be released around the same time. Based on Sony's franchise, Zombieland: Double Tapper is developed for Android and iOS by Tilting Point and Metagame Studios.
Set in the post-apocalyptic American universe of Zombieland, players are required to build squads of heroes, collect equipment, and survive against a wide range of zombies. Double Tapper is an RPG at heart, but all the shooting is done by tapping the screen. Tap to target zombies, tap to activate unique abilities for each hero, and tap to upgrade your characters, weapons and new skills.
Those who pre-register today will receive a special reward to help them on their post-apocalyptic adventure when Zombieland: Double Tapper launches later this fall. Pre-registration is available on both
Android
and iOS devices, so there's no excuse not to grab those freebies if you're into the Zombieland franchise.