Zipwhip makes coffee high tech with "Text-Spresso" machine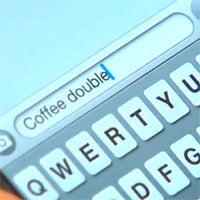 Zipwhip is a startup based in Seattle that offers cloud texting. It took its technology a little further to invent the "Text-Spresso" machine.
The Text-Spresso allows you to text your caffeinated beverage order to the unmanned machine. It then grabs a cup, grinds the beans, and pours you the perfect cup. The machine can also emblazon your name in the foam with edible ink so there is no confusion as to whose is whose.
Zipwhip CEO John Lauer said, "If we're going to do it and blow some bank on it, we better really make it count."
Unfortunately the Text-Spresso isn't available to the public, but Zipwhip does plan on eventually publishing the plans online. It is estimated that it costs several thousand dollars and a few weeks of build time to create one of your own.
Check out the video below from Komo News to see the Text-Spresso in action – because, these days, moving a mug and pushing a button can just seem so Amish.
source:
Komo News