ZTE Blade V8 Pro comes to the U.S. with dual-camera, dual-SIM support and affordable price
9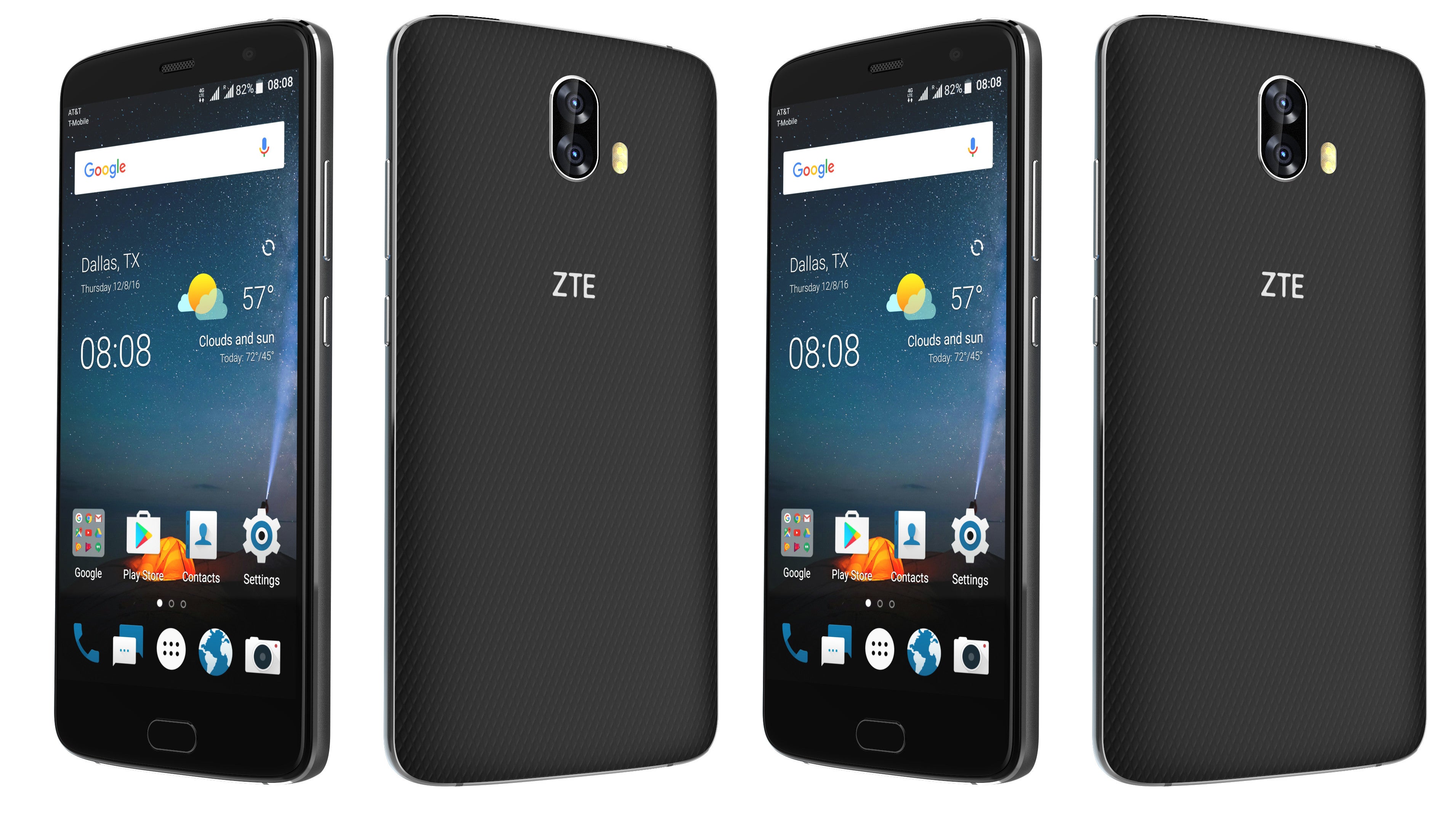 ZTE has just announced it's bringing the Blade series to the United States, and the first smartphone to make its debut in the country is the Blade V8 Pro.
The Blade series
is mostly known for offering great features at an affordable price and the Blade V8 Pro is no exception.
Without a doubt, the phone's main selling point is the
dual-lens setup
, which consists of two 13-megapixel rear-facing cameras. They are complemented by a dual-LED flash, as well as a secondary 8-megapixel camera in the front.
The Blade V8 Pro is a mid-range handset at heart, as the phone is powered by an octa-core
Qualcomm Snapdragon 625 processor
, coupled with 3GB of RAM and 32GB of internal memory (expandable up to 128GB via microSD). It's worth noting that the phone features hybrid dual-SIM support, so you can either use two SIM cards, or one SIM card and a memory card.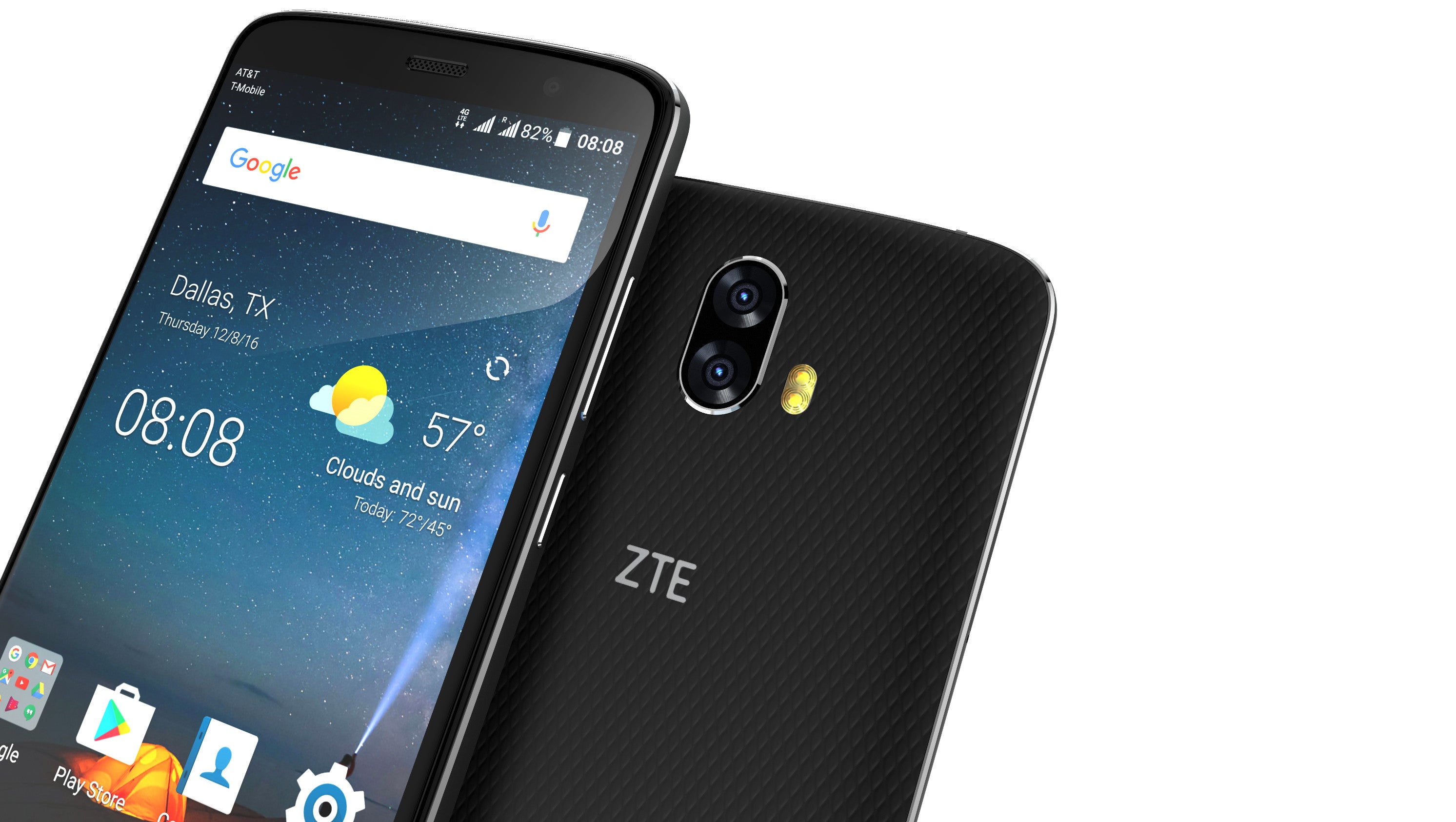 Design-wise, ZTE's phone measures 156 x 77 x 9.1 mm and weighs 185g (battery included), so it's not among the thinnest on the market. The physical Home button hides a
fingerprint sensor
. The bottom side features an
USB Type-C port
, while the top side includes a 3.5mm audio jack, so you get the best of both worlds.
ZTE Blade V8 Pro sports a 5.5-inch display that supports full HD (1080p) resolution and Corning Gorilla Glass 3 coating. It supports GMS/HSPA bands, as well as the following LTE Cat 4 bands: B2, B4, B5, B7, and B12.
The phone is powered by a 3,140 mAh battery that features
Quick Charge 2.0 support
. The Blade V8 Pro ships with Android 6.0 Marshmallow onboard, and there's no word on whether or not it will be updated to Nougat in the future.
According to ZTE, the Blade V8 Pro should be available for pre-order in the United States starting today for just $229.98 outright. Customers can get it through various online retailers, including Amazon, B&H, Newegg and ZTE USA's webstore.
ZTE Brings Popular Blade Series to the United States with the Blade V8 Pro
The feature-packed Blade V8 Pro is available unlocked for under $230
Las Vegas, Nevada—January 4, 2017—ZTE USA, the fourth largest smartphone supplier in the U.S. and second largest in the no-contract market,* today announced it is bringing the highly regarded Blade smartphone series to the United States with the Blade V8 Pro. The Blade series is well known for packing high-end features at an affordable price and the Blade V8 Pro carries on that tradition through integrating a fingerprint sensor, dual-lens camera, dual SIM slot, expandable storage and more. The
Blade V8 Pro, sold unlocked for GSM/UMTS/LTE networks, is available for pre-order today through B&H.com, NewEgg.com and zteusa.com for the affordable price of $229.98.
"First launched in Asia, the Blade series has expanded to countries throughout Europe and Mexico due to growing consumer demands," said Lixin Cheng, chairman and CEO of ZTE USA. "The Blade series hasn't gone unnoticed here in the US as consumers and partners have continually asked about it so we're excited to kick off 2017 by giving them what they want with the Blade V8 Pro."
Year after year, ZTE consistently delivers even more choices of affordable premium phones, ensuring that U.S. consumers are able to purchase a quality, reliable and feature packed smartphone at a reasonable price. Keeping with this momentum, ZTE is bringing the next generation of one of its best-selling global smartphone series stateside with the Blade V8 Pro, which delivers on what consumers value most - features and price.
At $229.98, the Blade V8 Pro offers:
Dual Camera: A feature typically found on more expensive phones, two 13 MP rear cameras offer more choices when editing photos, including the popular bokeh effect
Fingerprint Sensor: A fast-detecting and accurate fingerprint sensor located on the home button of the phone bridges security and ease of use
Battery: The large 3140mAh battery is designed to handle all your social media, texting and web-surfing needs. With Qualcomm® Quick Charge™ 2.0 and battery optimization capabilities, the Blade V8 Pro can last all day and charge quickly when you need it.
Large Screen: 5.5 inch Full HD display with Gorilla Glass 3.0 allows you to maximize your viewing experience for streaming movies, watching TV shows, playing games and more
Powerful Processor: Powered by the Qualcomm® Snapdragon™ 625 processor with X9 LTE, the Blade V8 Pro can handle all your surfing, streaming and swiping needs
Expandable Storage: Choose either a second SIM card or microSD up to 128GB to expand storage, never needing to fear limits
Dual SIM: A feature not typically found on affordable smartphones, the dual SIM slot allows users who travel the ability to switch carriers as needed
Recommended Stories