Galaxy S8: fingerprint sensor on the back and a Note 7-like iris scanner
33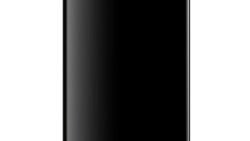 The next flagship Samsung Galaxy will surely be one of the most significant smartphone releases of 2017 and after
the demise of
the
Galaxy Note 7
, there's added onus on the so-called
Galaxy S8
and
S8 edge
to deliver the goods.
We've heard a lot
about what The Next Galaxy might entail, and one recurring theme is that the fingerprint sensor mightn't be placed in its usual spot below the display. Hitherto, it's been suggested that this feature may be baked into the display itself. Conversely, a new report hints that the fingerprint hardware could be placed to the rear.
A number of smartphones have adopted this tactic over the past few years. Generally speaking, it's comfortable and seamless to access the fingerprint scanner on the back plate, since tips of fingers are naturally within proximity when holding a device.
A report from Korean publication
Naver
says that the fingerprint-dectecting component will find its new home on the back, presumably below the rear camera (
or two cameras, if some reports are to be believed
). It has been noted before now that the Galaxy S8 may include an optical fingerprint sensor but if this new report is correct, that will not be the case.
The coverage also mentions the lack of a home button, which is nothing new amid the siege of Galaxy S8 rumors. The report notes that an iris scanner could be part of the package, which was a marquee feature of the doomed Note 7.
With the next major Samsung handset(s) likely to be outed at Mobile World Congress in February, we're just a couple of months from a potential grand unveiling. Over the next couple of months, it's likely we'll be seeing a few leaks, renders and press images, which should offer a better grasp on what can be expected.
Still, would you be a fan of a
Google Pixel
-esque rear fingerprint scanner? Let us know in the comments!