You'll get a free Nokia Lumia 630 if you voluntarily leave your job at Microsoft in China
41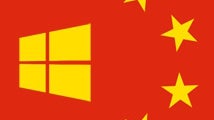 As Microsoft is on the verge of
reducing its workforce by 18,000 people
on a global basis, it was more than natural that the company will receive a hefty amount of negative media backlash. Stephen Elop's
elaborate and rather-inappropriate layoff memo
worsened things, but one of Redmond's latest actions in its Chinese branch will probably make the situation even worse.
According to a recent report, Microsoft is sending enticing emails to the workers at its Chinese facilities, offering them free, brand new
Nokia Lumia 630
smartphones. Sounds like a nice employee benefit, right? Well, think again - the workers will only get the new devices if they apply for Microsoft's volunteer resignation package and willingly quit their jobs. According to the report, up to 300 willing-to-quit workers per day are eligible for a free Nokia Lumia 630, which sells for roughly 800 Yuan ($130) locally. The devices are being given away in accordance to the "first come, first serve" principle".
Microsoft has declined to comment on the issue, and while it's sure that a lot of its Chinese workforce will have to look for a new job relatively soon, the total amount of layoffs that will take place in the most populous country in the world is still unknown.
Any thoughts on the matter? Would you willingly leave you job for a free smartphone?
source:
Marketwatch
via
WPCentral
Recommended Stories