You may soon be able to unlock your Mac with your iPhone Touch ID
21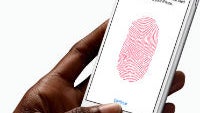 Earlier, we saw a leak that showed
Siri should be making its way to the Mac OS
platform soon, and in the process of thinking through that news we started wondering how Siri might be used to connect someone's iPhone and Mac. Well, it looks like Apple is looking into how those devices can come together in other ways too.
The latest report is that Mac OS X 10.12 might add a new feature that would allow someone to unlock their Mac by using the Touch ID fingerprint scanner on their iOS device. In practice, you'd need to be close to your Mac in order for the functionality to work. You'd likely need to connect your phone to your Mac via Bluetooth in order to confirm that proximity and create the connection, then the Touch ID could be used to unlock your Mac.
Short of adding a Touch ID sensor to a Mac, this sounds like it would make for the easiest way to securely login to your computer. There are also some hints that eventually there may be options to use an Apple Watch to unlock your Mac as well, but it's unclear if that would be something coming soon or not.