Screenshots show Siri is coming to Mac OS (and maybe a new icon?)
7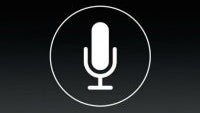 Maybe it was just a matter of time, but it has been assumed for a while that Apple would eventually bring Siri to its Mac OS. Siri has so far been relegated to Apple's mobile devices, which makes sense, because any device that doesn't include a physical keyboard is more likely to find value in a voice assistant. But, those days may be over soon.
Two leaked screenshots show that Apple is working on adding Siri to Mac OS X 10.12. Interestingly, it looks like Siri may also get a new icon as well. Rather than the standard microphone icon that we're used to, the dock icon for Siri in the screenshot is a colorful sound wave like you'd see at the bottom of the screen when you're speaking to Siri on an iPhone. We think it looks pretty nice actually, and wouldn't mind seeing that icon take over on iOS as well.
Oddly, there is another screenshot that shows Siri (the name itself) in the menu bar, next to the usual Spotlight search option. It seems unnecessary to have two different locations for Siri, especially since if any device has the battery power to handle the "Hey, Siri" command, it would be a MacBook.
It'll be interesting to see what Siri can do on a Mac and how it might play together with iOS. It could be cool to give Siri a command on your iPhone and have something happen on your Mac.