Xperia Z Ultra, Z1, and Z1 Compact owners get KitKat updates
42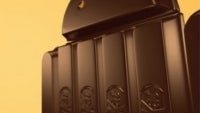 Sony announced that Android 4.4 KitKatupdates are out for its Xperia Z Ultra, Z1, and Z1 Compactsmartphones. Also, KitKat will grace owners of the Xperia Z, ZL,Tablet Z, and ZR in mid-May, while those owning the older Xperia T2Ultra, E1, and M2 are promised chocolatey goodness as well.
The current Android 4.4 updates offer aserving of KitKat's performance and UI tweaks along with Sony's ownworks on the platform. For example, the Status Bar and Quick Settingsmenus have been reworked to become clearer and more intuitive. Also,the new launch animation and live wallpaper have been borrowed fromthe Sony PlayStation 4 and will up the game for the home andlock-screens.
Furthermore, Sony's native Android apps, such asMessaging, MyXperia, Smart Connect, Small apps, TrackID, TrackID TV,Sony Select, Smart Social Camera have received updates as well, whilethe Media apps (Walkman, Album, and Movies) are now integrated withSony Entertainment Network and PlayMemories. The update should bringa better UI and faster download speeds.
Finally, Sony's Xperia Themes withdownloadable UI packs from Sony Select will let you customize up to280 items from the Xperia Android interface in a variety of styles.
If you have received the update, feelfree to share your experience with it.
source: XperiaBlog via AndroidCentral