Xiaomi's smartphone business grew massively last year, especially in Europe
4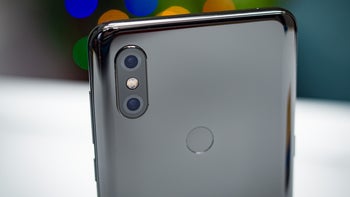 Despite proving to be a pretty tough year for smartphone sales – the global market grew just 0.1% – Xiaomi has today published its 2018 financial results and the numbers are pretty impressive, to say the least.
As a whole, Xiaomi
reported
revenues of 174.9 billion yuan ($26.13 billion) for the entire year, representing strong year-over-year growth of 41.3%. Even more impressive was the company's profit for the period, which grew a whopping 59.5% year-on-year to 8.5 billion yuan ($1.27 billion).

The primary source of this growth was, rather unsurprisingly, the company's smartphone business. In addition to seeing a rise in the average selling price (ASP) of its devices, Xiaomi's overall shipments grew a staggering 29.8% throughout 2018 to 118.7 million devices.

China was once again Xiaomi's biggest market, accounting for a whopping 60% of all sales. However, the brand's international expansion is going quite well. Sales outside of China surged 118.1%, with India and Indonesia proving to be big markets for the company. Xiaomi also experienced extremely strong growth in Western Europe, where its sales increased 415.2% over the previous year.

In addition to smartphones, Xiaomi's other businesses also continued to grow throughout last year, with its IoT and lifestyle products generating a considerable 43.8 billion yuan ($6.53 billion) in revenue.

Moving forward, Xiaomi expects to concentrate on its new dual-brand strategy in the smartphone segment. The company hopes to solidify the Xiaomi brand's presence in the mid-range and high-end smartphone segments, while the newly-independent Redmi will focus on the budget market. The likes of Black Shark and POCO will also cater towards more niche markets.