Xiaomi leak suggests third device alongside Mi 5s and Mi 5s Plus
13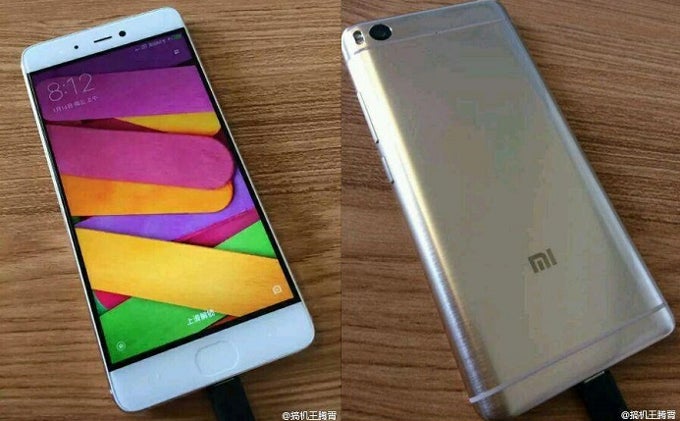 11th-hour Xiaomi leak offers a possible glimpse of a to-be-revealed handset
The past weekend has been rather fruitful for those seeking news on Xiaomi's upcoming products. In particular the high-end Mi 5s and Mi 5s Plus, of which we've seen
images, retail packaging and more
. Now, a last-minute leak ahead of the purported September 27th launch has given us a glimpse of a Xiaomi device we perhaps weren't expecting.
The Mi 5s and 5s Plus are likely to include dual rear-facing cameras but this newly-spotted handset, as you'll notice above, includes just the one. Perhaps it's a variant of the Mi 5s series with just the one main shooter, or a completely different device altogether. It does look suspiciously similar to the oft-leaked Mi 5s and its Plus counterpart, though, so we're keeping an open mind at this point.
The Mi 5s, as a reminder, is likely to include a Snapdragon 821, 6 GB of RAM and up to 256 GB of storage. The device, with a starting price at the equivalent of $299, will also arrive with MIUI 8 running atop Android 6.0.1 Marshmallow. The Mi 5s Plus could also launch for around $450 as part of Xiaomi's powerhouse series. Both handsets look set to be adorned with Snapdragon Sense ID ultrasonic fingerprint scanners, while the displays of each will get Force Touch support.
Just where this single camera model fits in, if at all, we'll have to wait and see. There's always a chance, as is often the case so late in the day, that this is merely a fake. Xiaomi will finally be putting the leaks to bed tomorrow with the official launch event, so we won't have to wait much longer to find out what the score is.
Are you looking forward to the Mi 5s and Mi 5s Plus? Let us know in the comments.