Xiaomi is already the 5th biggest smartphone maker in China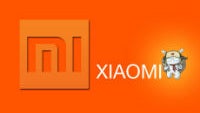 China is one of the fastest growing smartphone markets in the world, and Xiaomi is the fastest growing smartphone manufacturer in the country. Xiaomi officially launched its MIUI Android fork in August of 2010, and just one year later released its first handset. A new report is saying that in the two years since releasing that first phone, Xiaomi has already grown to be the 5th biggest smartphone maker in China.
Right now, the only manufacturers still ahead of Xiaomi are Samsung, Apple, Nokia, and Huawei, but it is said to be very likely that Xiaomi could break into the top three within the next few years. Xiaomi has gained huge market share very quickly by following a strategy similar to Amazon, and offering high-spec devices at low cost. Xiaomi takes lower profit with the assumption that it will make more money through its content stores.
There is interest to see how Xiaomi goes about expanding its business outside of China, not only because of the company's fast growth, but because of the high profile hiring of
Hugo Barra
. Barra had been Google's Android vice president of product management, and the face of Google for key Android product launches. Xiaomi hired Barra to be its
VP of Xiaomi Global
, and guide the company as it expands.