Xiaomi could be about to go public with $10 Billion IPO
3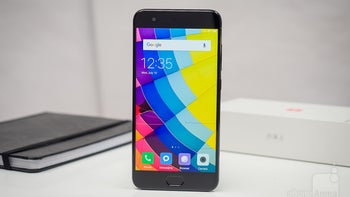 Xiaomi's initial public offering could be just around the corner. It was
reported earlier this month
that Xiaomi could file an IPO in Hong Kong in May based on a valuation of $70 billion. And now, according to new information, it appears Xiaomi will be seeking to raise as much as $10 billion once it goes public.
If this is true, it would make Xiaomi's IPO the largest of 2018 so far, with the company's listing expected to take place on the Hong Kong Stock Exchange. Unlike streaming giant
Spotify
, though, Xiaomi is set to take a much more traditional approach to going public, with a number of finance firms being recruited in order to ensure a high number of investors. The company could face certain difficulties in attracting these, however. After all, Xiaomi recently committed to
profiting a maximum of 5%
on all hardware sales going forward, something that would certainly limit the company's earning power.
Nevertheless, this suggests that the brand is expecting big growth in the coming years when it comes to its software and services categories, with these themselves being driven by hardware sales, thus making up for the company's lower product margins. Also, considering Xiaomi is the
number five smartphone manufacturer
on a global scale, the report does expect high demand for the company when it eventually goes public.
At this point in time, Xiaomi is expected to officially submit its plans for the public offering by the end of this week, although investors shouldn't expect the company to go public before the beginning of June. Nevertheless, once Xiaomi does so, it'll remain to be seen what it chooses to spend the money on. With plans to
enter the US consumer market
by the end of this year, however, it seems likely that one of Xiaomi's main objectives would be to invest towards its stateside future. Although product research and development should also be a priority for the brand.