Xiaomi announces its first-ever CES presence, will launch 'an all-new product globally'
3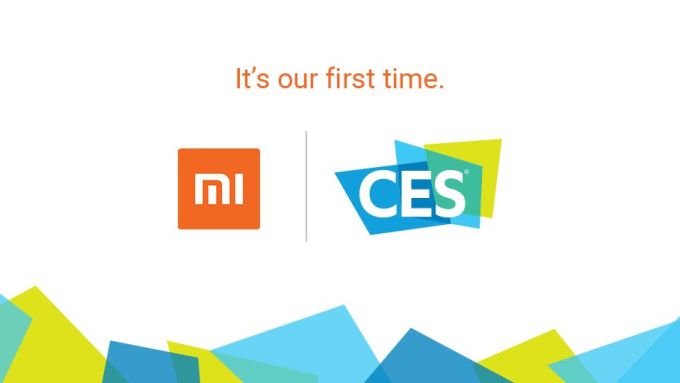 Xiaomi has just announced its presence at the 2017 edition of the Consumer Electronics Show (CES) in Las Vegas. Xiaomi said that its CES debut will mark the launch of
'an all-new product globally'
. The wording leads us to believe that this won't be the US-bound Xiaomi smartphone that many have been expecting.
The summary of Xiaomi's CES 2017 announcement, scheduled to take place on January the 5th, reads:
At its CES debut, leading technology company Xiaomi will be showcasing an exciting new product that illustrates how it is pushing the boundaries of innovation. Xiaomi was founded based on the vision "innovation for everyone" — with the belief that high-quality products built with cutting-edge technology should be made widely accessible.
Xiaomi, a smartphone manufacturer that has often been referred to as the Apple of China, has been eyeing a US expansion for a few good years now. However, responding to previous rumors, former Googler Hugo Barra - now Vice President of Xiaomi International - hinted that his company still has some work to do before it can successfully launch a smartphone in the US.
Xiaomi has been selling a few products in the US for a few good months now, but no smartphone just yet. At the moment, Xiaomi's US store lists products such as a Bluetooth speaker, a power bank, and a couple of headphone models. Xiaomi also makes a number of other consumer electronics products, such as fitness bands, laptops, TVs, VR headsets, and smart home devices but most of these are only available in China.
Xiaomi has enjoyed tremendous growth in its first few years of existence. The company's smartphones, models that provided a lot of value for the money, boosted Xiaomi to the top of the smartphone manufacturer rankings in China, the largest smartphone market on the globe. In the most recent quarter, however, Xiaomi was relegated to the fourth place in the rankings, behind Oppo, Vivo, and Huawei.
We'll be on the floor at CES 2017 in Las Vegas and we'll be there to check out the all-new product that Xiaomi promised to announce.