Xiaomi Mi Note Pro successor may run with MediaTek's deca-core SoC
5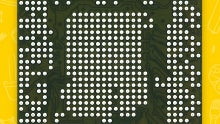 Qualcomm's Snapdragon 810 processor has graced a number of top-end handsets of late, including the HTC One M9, LG G Flex 2, and Xiaomi's Mi Note Pro. The chip has been scrutinized heavily, thanks largely to the well-documented overheating issues. But while Xiaomi's top-tier phablet came under the spotlight
for this very reason
a few days back, it does now seem -- as with most of the overheating headlines -- as though the scale of the issue may have been exaggerated. Still, sources out of Taiwan suggest that Xiaomi will be looking to MediaTek to power its next line of devices rather than persevering with Qualcomm, setting its sights on the just-revealed
10-core Helio X20
SoC.
We've seen quite a lot of MediaTek's Helio X20 series of late, including the company's claim's that it'll offer a mammoth
30% improvement
with regards to power efficiency. Such bold, impressive-sounding early assertions seldom translate to real-world performance, but ahead of the processor's projected launch during the second half of this year, it appears to have grabbed the attention of Xiaomi.
DigiTimes cites informed sources in suggesting that the deca-core chip
"is expected to attract orders from Xiaomi,"
while devices running on the Helio X20 series should make it to market before the year's end.
For a company that has scarcely been in existence for five years, Xiaomi's rise to prominence has been admirable. While, for the most part, it goes about its business in Asia, the recent effort to promote and
sell accessories
in the U.S. and much of Europe suggests that, in the near future, its smartphones may also begin to reach a larger audience.
The report concludes by reiterating the notion that Qualcomm is planning a new deca-core effort in the form of the Snapdragon 818, and this is not the first time we've heard of such endeavors. Just over a week ago, it was speculated that a 10-core, 20nm processor was
in the making
, although this rumor was
swiftly debunked
by an analyst.