Xiaomi coming to U.S., U.K., France and Germany with accessories to sell
9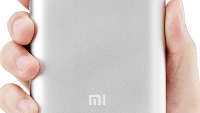 Xiaomi is finally coming to the U.S. In fact, the company is also expanding to the U.K., France and Germany. But before you get too excited, the upstart manufacturer isn't selling handsets in these countries, only accessories. It will offer products like its 5000mAh and 10400mAh Power Banks, the Mi Band and Mi Headphones. It all starts May 19th at 1PM CST in those countries.
The accessories will be offered via a flash sale from Xiaomi's own website, Mi.com. Since it is a flash sale, buyers will need to register before May 19th. Since selling its wares in these countries is something new, Xiaomi is only putting its toes into the water with a limited number of products being offered.
The 10500mAh Power Bank uses Premium Li-ion battery cells from LG and Samsung and is priced at $13.99. Not a bad value for so much additional battery life. The 5000mAh Power Bank will cost you only $9.99. The Mi Band, Xiaomi's fitness tracker, will also track your sleep and go 30 days without needing to be charged. This device will go for $14.99 and pairs with the iPhone (iOS 7.0 and higher) and Android handsets (Android 4.4and higher). Lastly, the Mi headphones will be priced at $79.99.
If all goes well, perhaps we will see Xiaomi start selling its phones in these countries.
Thanks for the tip!
source:
Xiaomi
via
TheTecholic