Woz says Apple employees pledged to 'never, ever work for Steve Jobs again'
46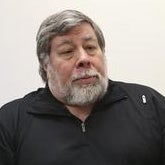 Steve Wozniak, or simply Woz, the engineer who co-founded Apple and was at the very core of the first Apple computers, is a person who is no less instrumental to the early establishment of Apple than Steve Jobs. While Jobs' role at Apple was to shape the final product, market and sell it, it was actually brilliant engineers like Woz that actually made the product.
And while in the pre-Apple days Woz and Jobs were good friends, united in their love for fun pranks, in his early tenure at the company, Jobs was not a very pleasant person to work with.
"I judge people by how nice they are, and I was brought up to be nice. I just don't make (enemies); I'm a non-conflict person,"
Wozniak said.
"Steve Jobs had a lot of these questionable things, like some of my very best friends in Apple ... almost all of them said they would never, ever work for Steve Jobs again. It was that bad."

Almost all of them said they would never, ever work for Steve Jobs again. It was that bad
Woz admits that Jobs' arrogant, off-putting attitude towards Apple employees turned down many great people, but at the same time the iCEO had a lot of respect for the truly outstanding workers and those who stood up to him with sound ideas often got high positions within the company.
Woz continues to explain how Jobs personality changed hugely throughout the years:
"Steve Jobs was a very different personality over the time frame I knew him. I met him when he was in high school. And, back then, we played jokes and pranks on each other,"
he said.
"Once we started Apple, he sort of had something he wanted in life: to find the formula to be an important person."
Wozniak is like no other in position to speak about Jobs without praising or villifying him, check out the full interview with him right below.