Wordpress 2.0 represents a big change for the Android app
1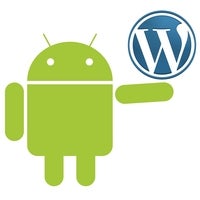 Wordpress 2.0 brings some big changes to the Android app which should make everything from navigating the app to posting to your blog much faster, and it also adds full tablet support. The app has been completely redesigned for efficiency and control.
The biggest new features are the Dashboard and Quick Action Bar. The Dashboard is pretty much what you'd expect, giving you easy access to everything you'll need for posting to your blog, adding photos or video, navigating your blog or blog comments, seeing your blog statistics or drilling into the settings. The Quick Action Bar adds some of those more important features in while you're away from the Dashboard to switch between multiple blogs and more.
The post editor has also seen a big overhaul bringing in rich text formatting options and much better features when adding photos or video to your posts. And, of course having full tablet support means you can have full control of your Wordpress blog from any Android device.
It's definitely one of the best blogging apps on Android, and it's great to see Wordpress supporting it with so many new features. If you want in on the action, you can grab Wordpress for free in the
Android Market
.