Wireless executive who passed confidential information about BlackBerry to an analyst, gets jail time
99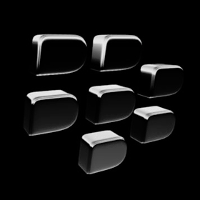 A wireless executive, who was paid $2000 a month by an investment house analyst to keep tabs on the industry, has been sentenced to five-months in prison followed by another five months of home confinement, by U.S. District Judge Douglas Woodlock. James Dunham, former COO of Wireless Zone, entered into an agreement with Boston based financial firm Detwiler Fenton in 2010. In return for $2000 a month, Dunham agreed to turn over confidential information from wireless firms to Detwiler analyst Jeff Johnston. The company that Dunham used to work for, Wireless Zone, owns 400 units that are third party resellers for Verizon Wireless. Dunham pled guilty to wire fraud last June.
Dunham allegedly told Detwiler Fenton's Johnston in April 2013, that
returns of the BlackBerry Z10, the first handset powered by BlackBerry 10, were exceeding sales
. Detwiler Fenton released a report with that information and BlackBerry's shares plummeted 7%. BlackBerry denied the report and asked regulators to investigate. Prosecutors did find out that among Wireless Zone stores,
BlackBerry Z10
returns were coming in at a higher rate than sales, but it is unknown if that comment was true for all stores in all regions where the handset was offered at the time.
Back in April 2013, we noted that Detwiler Fenton had been very bearish on BlackBerry. BlackBerry's CEO at the time, Thorsten Heins, also smelled something fishy, requesting that t
he Ontario Securities Commission and the SEC in the U.S. both investigate
.
We left numerous calls with Detwiler Fenton back in 2013
, none of which were returned.
BlackBerry eventually noted that
returns of the Z10 were running at a normal rate
.
source:
Reuters