Analyst: BlackBerry Z10 return rates are normal, 2 to 3 new models coming
13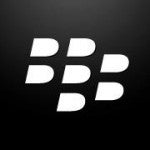 Jefferies analyst Peter Misek reiterated his buy rating on BlackBerry on Tuesday and
contradicted Dentwiler Fenton analyst Jeff Johnston who claimed the other day that returns of the BlackBerry Z10 were exceeding sales
at some of BlackBerry's major U.S. retail partners. BlackBerry CEO Thorsten Heins has refuted this report and so has Misek. The analyst notes that the biggest issue for those who have returned the
BlackBerry Z10
is that they thought it had a physical QWERTY keyboard. Since it doesn't offer one, there were some who returned it and said that they would buy the
BlackBerry Q10
when that phone launches.
Detwiler Fenton has been
bearish
on BlackBerry even before BlackBerry 10 was introduced and we put a call in to them last week to see if they would give us a comment on their perennially bearish attitude toward the Canadian company, but so far they have failed to respond. BlackBerry has said that
it would file a complaint with securities regulators in Canada and the U.S.
Meanwhile, Misek, who has placed a target of $22 on the stock, also said that he expects 2 to 3 new BlackBerry 10 models this year. He expects to see aQWERTY-equipped mid-range model, perhaps the BlackBerry "R-Series"
that recently surfaced
, a mid-range all-touch model, and a 5 inch Z-10 which he expects toward the end of the year. This might be
the high device that CEO Heins alluded to a few weeks ago
. The executive said that this phone "
takes Blackberry 10 to another level in terms of the user experience
."
Misek expects BlackBerry's May and August earnings estimate to be hiked substantially. BlackBerry shares are currently trading at $13.92, up 21 cents on the day.
source:
StreetInsider
via
Crackberry