Windows Phone version of Path in the works
3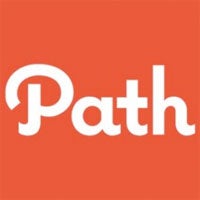 Now that social networking app, Path, has
plugged up all its privacy issues
, it's time for the next big thing – a Windows Phone app. While currently the app only works on iOS and Android, Path's CEO Dave Morin said that a Windows Phone version is under development.
Morin announced this news at the March PandoMonthly event in San Francisco. When speaking about Windows Phone as the next platform for Path, he described Microsoft's mobile operating system as "impressive." While on one hand Path's goal is to offer the app on "as many devices as possible," Path currently has no intentions of developing an app for BlackBerry. Morin went on to say that while they are adding support for additional platforms, iOS still makes up 80% of Path's focus.
Unfortunately, an anticipated release date has not been set yet, so Windows Phone users are still out of luck because, as you may know, Path is only accessible through its mobile apps unlike other popular social networking services such as Facebook and Twitter, which also offer access via the web.
source:
WMPoweruser