Windows Phone Mango rumored to be delayed until September 15
29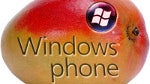 An official release date for the Windows Phone Mango update may have never been announced, yet rumors are now suggesting that the software's launch is being delayed. According to an unnamed software development company,
September 15 is when the update is scheduled to launch
.
Wpcentral
, the guys who got a hold of the tip, are also pointing out that the source is a trustworthy company that works directly with Microsoft meaning that the rumor might turn out to be on the right track.
Another clue in favor of the alleged Mango release date comes from
AT&T's
Dell's online store. The Dell Venue Pro has been listed as out of stock for quite a while, and some have speculated that it will be brought back with Windows Phone Mango on board. Well, a quick check shows that the preliminary shipping date for the Venue Pro is now only a day later – September 16.
Still, bear in mind that the September 15 release date is just a rumor with no hard evidence to back it up. However, if patience is something you do not have a lot of, maybe you can try flashing the
leaked Mango build
onto your device.