Why did this Ghostbuster throw two handsets belonging to fans, off of a rooftop terrace?
43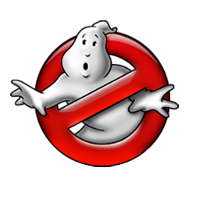 Bill Murray is obviously a complicated guy. You can't be a normal person and summon up the ability to portray the characters he did in movies like "
What about Bob?
" and "
Groundhog Day
." Like many actors, Murray isn't enamored of the new world we live in where everyone is a paparazzi thanks to the camera on the back of their smartphone.
The 65-year old actor was attending a party at the Vesuvio lounge in Carmel, California that was hosted by Justin Timberlake when he thought he saw flashes going off from multiple handsets. Upset that diners at the restaurant were snapping pictures of him, he confronted a trio of phone owners eating at the restaurant. Murray tossed two handsets off of the roof, while a third landed on a cushion. And no, we don't know if one of them was the
Motorola DROID Turbo 2
with a shatterproof screen.
According to media reports, Murray offered to replace the handsets tossed off of the roof. The owners of all three phones decided not to press charges against Murray, but they also denied taking pictures of him. As for the damaged handsets, when the owners went down to street level to collect them, they were told that someone had driven up in a car and scooped them up.
So keep this little story in mind if you should ever happen to run into Bill Murray and decide that you want to snap a picture of the actor. Your best bet is to keep your handset in your pocket and away from his grasp.
source:
TheGuardian