Who should make 2016's Google Nexus device?
99+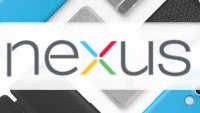 Soon to turn 6 years old, the Google-headed Nexus brand of Android devices is alive and well. In fact, 2015 brought us a nice surprise in that Google partnered up with both LG and Huawei — the latter of which is a new addition to the list of Nexus makers — to deliver two whole devices. At 5.2 inches, the
LG Nexus 5X
is quite a bit smaller than the comparatively giant, 5.7-inch
Huawei Nexus 6P
. They both reviewed well, just like every other Nexus phone in history, and so naturally, we're excited to see what Google has planned for 2016.
It's entirely possible that Google's two-device strategy lives on, and we'll see another set of Nexus-branded smartphones next year, but for the purposes of this poll, we ask that you simply vote for the manufacturer you most want to see making a Nexus in 2016. We've listed as many companies as possible — including ones from China and Japan — to spice things up.
Without any further ado, let's get down to voting. GO!