Which Samsung Galaxy S7 color do you like best? (poll results)
25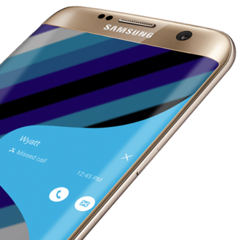 Already
shipping in the US
, the
Samsung Galaxy S7
and
Galaxy S7 edge
are bound to become two of this year's best selling smartphones (since all previous Galaxy S flagships have been very successful). Like the Galaxy S6 and S6 edge from last year, the S7 and S7 edge have several color versions - four of them, to be exact: black, white, gold, and silver.
Last week, we
published a poll
to find out which Galaxy S7 color variant was your favorite, and we received quite a lot of votes. As it turns out, silver is the nicest S7 color for 41.43% of voters, being appreciated more than any other paint job. Black is also an attractive variant for many of our readers (33.93% of voters), while gold (16.97%) and white (7.67%) aren't exactly popular. Unfortunately, at the moment, not all Galaxy S7 color versions can be ordered in the US: the regular S7 is available in black and gold, while the S7 edge comes in silver, black, and gold.
As a reminder, the official release date for both the S7 and S7 edge is March 11 (this Friday), when the handsets will be widely available online and in stores. You can find out more about the two smartphones by checking out our
Galaxy S7 review
and our
Galaxy S7 edge review
. Also, in case you didn't manage to vote in our poll while it was active, you can certainly leave a comment to tell us about your favorite Galaxy S7 color variant.
Samsung Galaxy S7 and S7 edge - all color variants