WhatsApp update allows users to lock it behind Face ID or Touch ID
36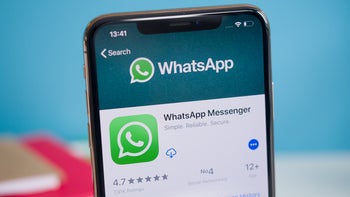 WhatsApp has just received a
small but important update
, which will make your conversations safer from prying eyes. The update is related to Face ID and Touch ID features, and it's only available on the iOS app for the time being.
The folks over at WhatsApp have decided to add an extra layer of security for those using the app and allow them to lock the app behind Face ID or Touch ID. To benefit from the new security feature, simply head to
Settings / Account / Privacy
and make sure to enable Screen Lock.
Once Screen Lock is enabled, every time you open WhatsApp, the app will require Face ID or Touch ID to unlock, otherwise, you won't be able to use. Of course, if you're using WhatsApp quite often, the additional security protection added in the latest update may be bothersome, but better safe than sorry.
There's one more thing you should know: even when Screen Lock is enabled, you will still be able to view
WhatsApp notifications
if the preview feature is on. Also, you can still use the quick reply within iOS without having to use Face ID or Touch ID when Screen Lock is enabled.