What if your iPhone 7's capacitive Home button fails? Use a virtual Home button!
52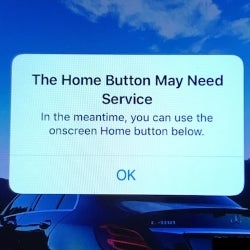 Imagine the surprise when the iPhone 7 you're charging suddenly turns itself off and comes back to life with a message saying your Home button is bust and you're now downgraded to an on-screen virtual one until you take the entire thing to the service.
That's what happened to a MacRumors forum member, and it may be bound to happen to anyone at some point. After all, no piece of technology is 100% break-proof, and although the haptic engine-based Home button is sturdier than the mechanical one of past iPhones due to the absence of moving parts, it's not guaranteed to work forever.
At least the iPhone is smart enough to let you know that there's a problem and offer an alternative until you bring it in for service. Now that you know about this, you won't be startled by the eventual appearance of this message and you'll know what you have to do.
Hopefully, the iPhone 7's capacitive Home button isn't prone to failure by nature and there won't be a mass epidemy of iPhone 7 units with on-screen virtual keys – which is a workable, but certainly not as elegant solution.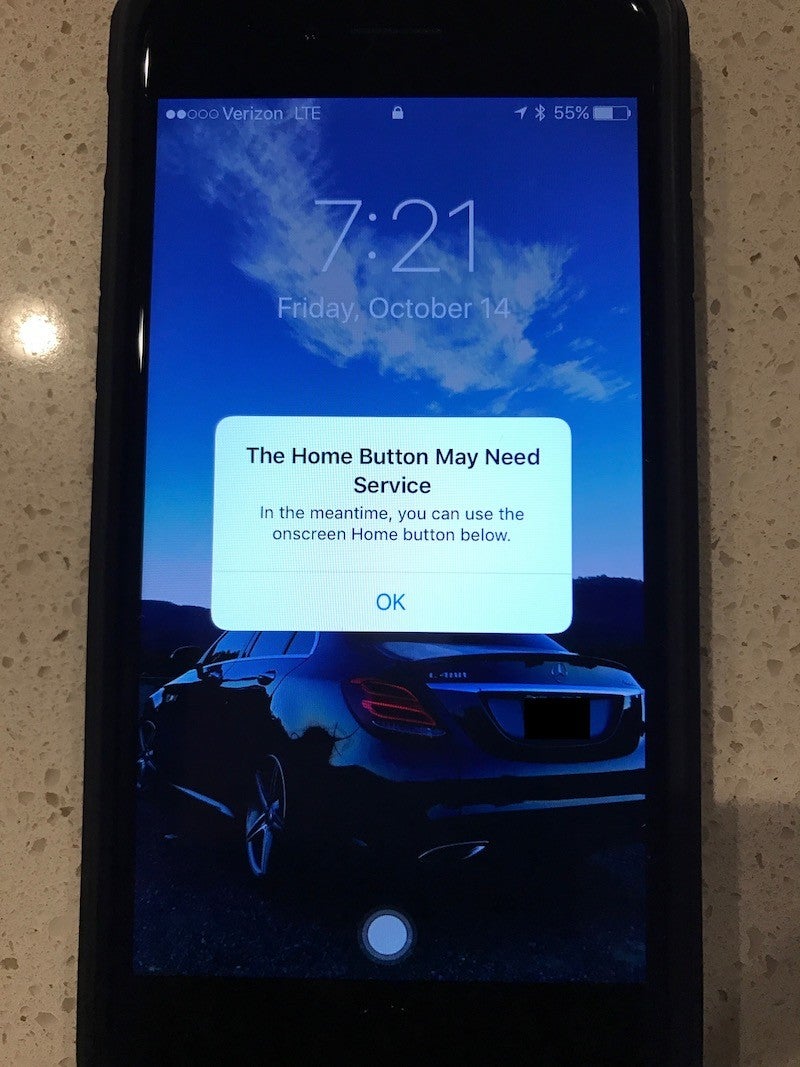 source:
MacRumors