Waze updated with voice search, ability to search by category, more
2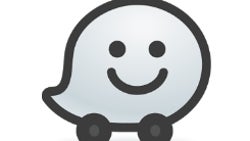 Waze is back in 2017 with a new update that bring a couple of new features to both the Android and iOS applications. Those of you using
Waze
instead of other navigation apps will be pleased to know that operating the app while driving has been made much easier with the latest update.
The developers have just announced they have added voice search, so you can now search for a street by speaking its name in the language of the country you're in, even if your Waze is in another language.
But that's not the only search-related new feature included in the update.
Waze
confirmed that the latest version of its navigation app features search by category. Basically, you'll be able to find places by category such as hotels, shopping, nearby parking, and more without having to fill in the exact names.
A brand new auto complete distance feature has been implemented too, which allows users to see the distance to any location as they type it in the
Search box
. Lastly, some minor bug fixes and improvements are part of the update as well.
The new update has already been deployed in the App Store and Google Play Store, so if you haven't yet downloaded it, you might want to check your phone.
Recommended Stories