Waze adds Shaq's voice to navigation for NBA Playoffs
2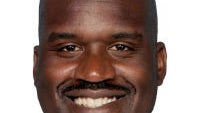 One of the more unsung but really cool features of Waze is the rotating cast of people the app includes for turn-by-turn voice navigation for limited periods of time. At one time, Waze offered navigation from Morgan Freeman, Arnold Schwarzenegger, and Stephen Colbert. Now, it's time for an NBA themed voice to come along for a bit.
Today is the last day of the NBA season and the Playoffs start on Saturday. In honor of this time of the year, Shaquille O'Neal is being made available for turn-by-turn navigation directions in Waze. That alone could be interesting, although we'd be worried that Shaq might speak a little slowly for directions. That did end up being a bit of an issue with Morgan Freeman during his time.
Apparently, Shaq won't just be offering the regular turn-by-turn directions either. Waze said in the announcement blog post that there will also be some "epic lines" (or terrible puns, depending on your perspective), like ""Don't cause a Shaqcident" and "Police reported ahead. Don't be Shaqtin a fool!"
Shaq's voice is available today and only for a limited time, though Waze didn't say how long. The Playoffs will last for the next two months, so maybe it'll be that long? Shaq isn't on by default though, so you'll have to turn him on in the settings.