Was i-mate slowly acquired by HTC?
2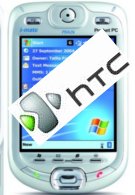 I-mate, the once flourishing manufacturer of Windows Mobile handsets, has seen itself slowly disintegrate almost into oblivion due to shady business practices. Most recently, we've heard some news about the company going
bust
to only reappear as recovering from serious
fraudulent
activities. They made their name by offering a decent lineup of ruggedized smartphones and built a partnership with HTC – that's up until the Taiwanese manufacturer decided to sever ties by selling their own handsets under their name. Although the current condition of i-mate is still unclear, it seems apparent that HTC has slowly acquired them. There's little information to clearly verify this because the only thing known is that HTC has posted a phone number stating that they were honoring i-mate warranties. Other than that, there's little other clues to hint that i-mate was completely acquired.
source:
HTC
via
PhoneNews