Want to attend Google I/O 2017 in person? Registrations start today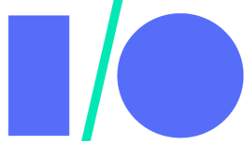 Want to attend Google I/O 2017 in person? Well, the first thing you need to do is register. You have a deadline of 5pm PST on February 27th, to drop your name in the hat by filling out and submitting the appropriate paperwork. To get to the right place, simply click on the sourcelink. It is not first come first served, so as long as you get your name in on time, you will have the same chance as anyone to have your name drawn at random. And if you are selected on February 28th when the drawing takes place, you will receive your ticket via email on the same day.
To register, you need a Google or Gmail account. You also have to provide credit card information. Google will pre-authorize the card, but nothing will be charged on it unless your name is selected in the drawing. General Admission tickets cost $1150 each. No, we did not forget a decimal point between the second "1" and the "5." If you're a student, Google does understand that money might be a little harder to come by, and will charge you only $375 to get in. If you are not selected, the pre-authorization will come off your card within seven days.
Google I/O 2016 was loaded with exciting announcements
including those for Google Assistant
and
smart messaging app Allo
. VR platform Daydream was discussed, Google Home was introduced, video chat app Duo was unveiled, and Android Wear 2.0 was outed among the many things Google did and said at the annual developers' conference.

Google I/O 2017 will be held this year at the Shoreline Amphitheater in Google's backyard in Mountain View, California. It will run from May 17th to the 19th. If you can't attend, you can count on PhoneArena as always to keep you up to date with the latest news and video from the event.

source: Google