Allo is Google's smart new messaging app that learns from the way you talk
8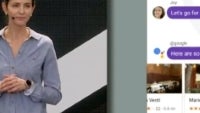 'Allo' is a 'smart' messaging app designed by Google to make conversations easier, and at the same time, more expressive. Like 'Hangouts', the app integrates with your phone number, letting you call or message anyone in your phonebook. It also takes advantage of Google's machine learning algorithms to introduce 'smart features' that keep conversations going. 'Allo' boasts 'Smart Reply', a function which learns from your responses over time and shows reply suggestions that fit your style.
The feature also works with photos, recognizing photographed objects and providing intelligent suggestions for replies based on what you've seen. For example, if your friend shows you a photo of tacos, Smart Reply might give you suggestions like "yummy" or "I love tacos." 'Allo' integrates with the Google assistant functionality as well, letting you chat one-on-one or call on it while in a group chat with friends. This way, you'll no longer have to switch between apps, as functions like Search, Maps, YouTube and Translate are brought to all your conversations by the assistant. You can straight up ask it for things like your agenda for the day, details of your flight and hotel, or photos from your last trip and count on it delivering the information you seek.
Additionally, 'Allo' features 'Incognito' mode with end-to-end encryption and discreet notifications for secure messaging. The app will be available on Android and iOS this summer.
Recommended Stories