Google Assistant unveiled: ambitious conversational assistant that shows Google is focused beyond the physical device
4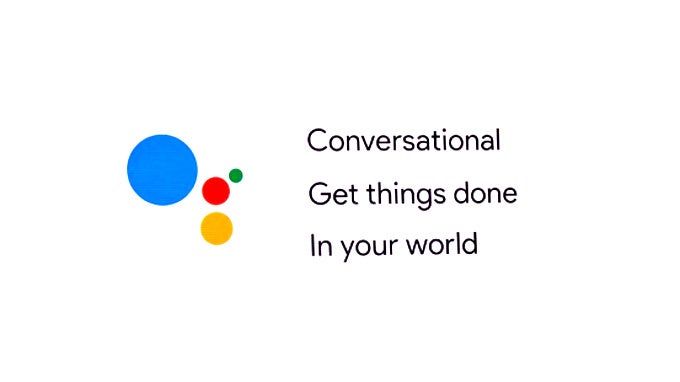 Google kicked off its largest event for the year, Google I/O 2016, with the announcement of the new Google Assistant, a new conversational assistant embedded within Android and the new Google Home smart speaker to answer your questions and do things for you.
Google Assistant features a trendy, easily associated with the Google brand icon with four colorful circles arranged in a T-like shape.
So what is Google Assistant all about? Answering questions, of course! You can ask the Google Assistant things like "What is the jersey number of Draymond Green?", "Who directed 'The Revenant'?, or just say "I'm listening" for an update with your schedule.
But the real strength of the Google Assistant comes with its awareness of context and capability with follow-up questions. After asking who directed The Revenant you can ask what awards he has and get a list of Alejandro Iñárritu's awards. Or you can follow up on the Draymond Green question by asking: "Where did he go to college?" Or you can just ask a complex question like "What was the population of the United States when NASA was founded?"
The Google Assistant will be an "ambient experience that extends beyond devices", Google chief executive Sundar Pichai said. And this really shows Google's focus that is now a bit above and beyond the device, and in the deep neural networks and making sense of all the information that's in Google servers.
It will be available on Android phones, in cars, living rooms and many more.
source: Google
Recommended Stories