Want OnePlus swag? Visit one of seven cities holding a Pop-up event later this month
3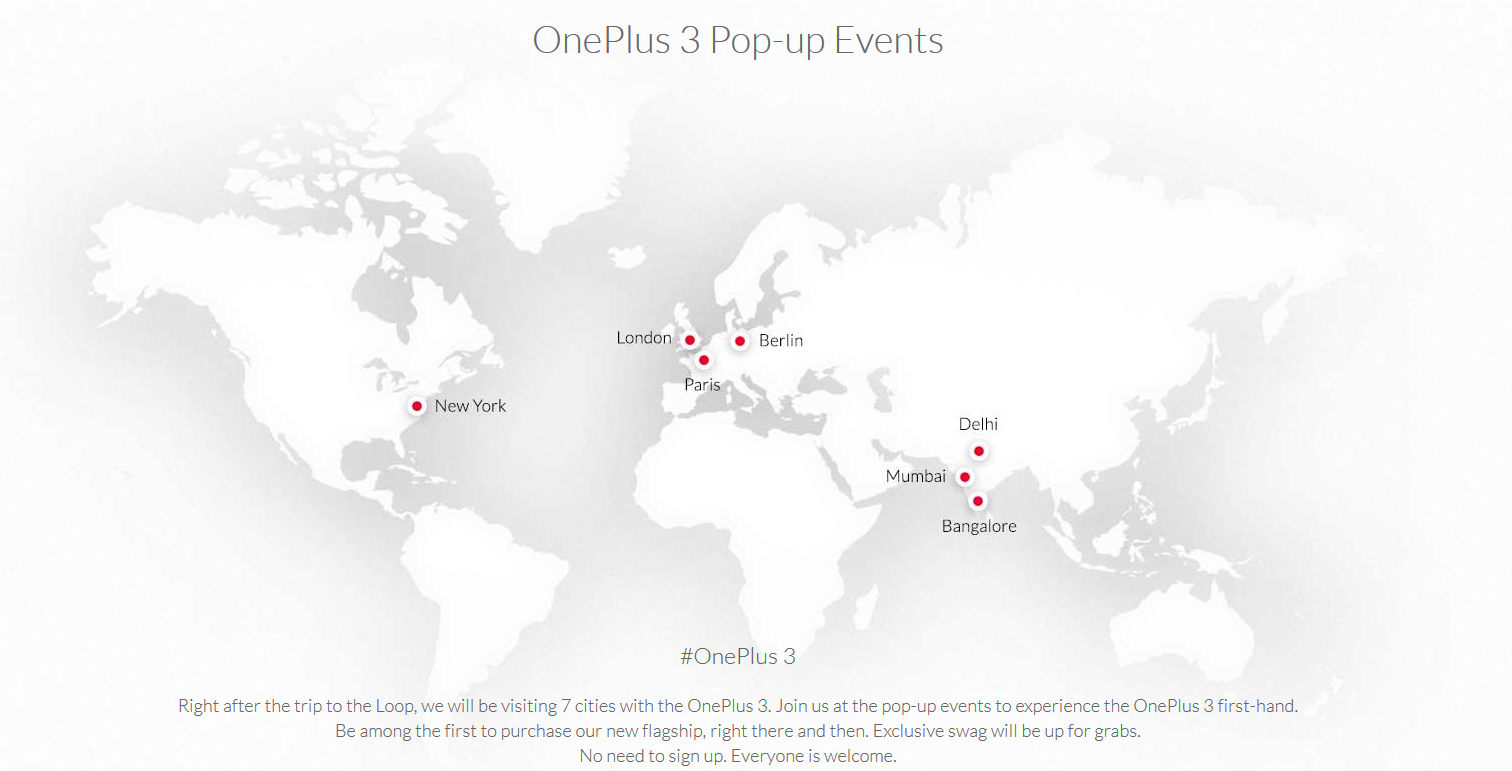 OnePlus will hold seven Pop-up events where the OnePlus 3 can be viewed and even purchased. OnePlus will also give away some swag
On June 14th,
OnePlus will be introducing its latest flagship killer
, the
OnePlus 3
.
Those using a VR viewer
will not only be able to watch the event unfold in front of their eyes, they will also be able to purchase the device in VR. Following the unveiling of the OnePlus 3, the company will be giving consumers the opportunity to win swag, view the new phone and even order one by attending Pop-up events that will be held in seven different cities.
On June 15th, the day following the launch, Carl Pei will be hosting the Pop-up at the Magnum located at 134 Prince Street in New York City. The event will take place from 7pm to 10pm. The same date, a Pop-up event will be held in Paris at the Colette. The festivities start at 11am, and the location is 213 Rue Saint Honore. If you're in London on June 15th, there will be a Pop-up being held at Joshua Kane, 53 Brushfield Street, from 7pm to 10pm. And in Berlin on June 15th, a OnePlus Pop-up event will be held from 7pm to 10pm at the Firmament Berlin Renaissance store located at Linienstraße 40, Berlin.
Dates and times have yet to be announced for Pop-ups coming to Mumbai, New Delhi and Bangalore. You do not need to sign up to attend. Just show up at one of the events and you'll be able to see the OnePlus 3 in person. You also will be given the opportunity to purchase the device. And yes, you'll be eligible to win some swag, too.
source:
OnePlus
Recommended Stories