WSJ: ZTE planning to launch a Mozilla phone in Q1 of 2013
2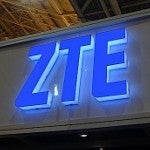 According to a report in Wednesday's
Wall Street Journal
, Chinese handset manufacturer ZTE is planning on
launching a new smartphone powered by a new OS developed by ZTE and Mozilla
. The latter is the software developer behind the Firefox browser. During a briefing for the press, ZTE Executive Vice President He Shiyou added that ZTE will launch models powered by the Mozilla OS in the first quarter of 2013 while releasing handsets using Windows Phone 8 at the end of 2012 or the beginning of 2013.
Mozilla has already introduced its OS, dubbed "Boot to Gecko," earlier this month
on a ZTE handset. At that time, one observer likened its performance to watching Android running on a low-end device. A spokesman for Mozilla said that there was "room for faster performance
"We are trying to increase our efforts in coming up with our own operating system, while introducing products based on Android. It's all part of our wider plans to create a better balance of products using various operating systems. We won't just rely on Android or Windows."-David Dai Shu, ZTE spokesman
IDC's most recent report showed that in the second quarter, 68.1% of all smartphones shipped were powered by Android. Next was iOS with a 16.9% share while Microsoft's Windows Phone OS accounted for 3.5% of smartphones shipped in Q2. The new Mozilla Phone could help ZTE continue its strong growth trend. In the second quarter, ZTE's brand was on 5.2% of all smartphones shipped during the second quarter, up sharply from the 1.8% market share the manufacturer had during the same quarter last year.
On Tuesday, we showed you photographs of three ZTE handsets
including one that was running Windows Phone 8
. The picture was blurred on purpose by ZTE's marketing strategy manager Dennis Lui who took the pictures, in an attempt to partially obscure the new model. ZTE has yet to officially introduce its Windows Phone 8 handset.
source:
WSJ