Vodafone puts up registration page for "your next Galaxy"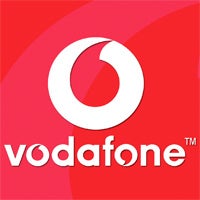 Want to get updates on the device no one is positive what it looks like or what it is? Then head on over to Vodafone UK's site where you can register for updates on "the next Galaxy." The sign up form simply reads, "Fill out your details. And we'll fill you in - on everything about the new Galaxy."
After launching a
countdown timer yesterday
that lead to
today's teaser trailers
, the vague marketing looks like it will continue until the official announcement is made. It has been assumed that Samsung's next Galaxy device, presumable the Galaxy S III, would be available for all major UK carriers, but it's safe to safe Vodafone will definitely be in that mix.
With the
May 3rd London event
just over a week away, we're pretty sure Samsung and friends will continue to built anticipation and keep everyone one their toes with cryptic marketing leading up to the event. We think it's safe to say everyone is excited and ready.
source:
Vodafone