Visa certifies Android and BlackBerry devices for payWire NFC
3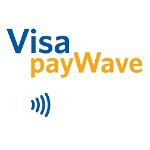 NFC has been slow to be adopted in handsets, but the infrastructure has already begun to be built out in various stores, and now there is another payment option to add into the NFC mix. Joining PayPal, Google Wallet, and the forthcoming ISIS system, is Visa's payWave system.
Visa has announced a list of Android and BlackBerry devices which are certified to use its payWave NFC payment system both in the US and in Europe. On the Android side of things, the Samsung Galaxy S II and LG Optimus NET NFC will be supported. Of course, none of the US models of the Galaxy S II have NFC, so that will really only help European users. On the BlackBerry side, the Bold 9790 and 9900 and Curve 9360 and 9380 will be supported.
As yet, there is no payWave app for Android or BlackBerry, but we'll let you know when it drops.