Virgin Mobile will offer iPhone 4S, 4 on its pre-paid plans starting June 29th
45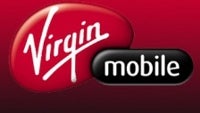 Virgin Mobile USA will offer the iPhone 4 and iPhone 4S on its extremely affordable pre-paid plans starting from June 29th, but you'd need to swallow the bitter pill of no subsidy and pay the full price of the iPhone. The 16GB iPhone 4S for example will set you back $649, while the 8GB iPhone 4 costs $549, a hundred less.
That's no surprise - a pre-paid plan means you don't get the subsidy, but in exchange you also don't have to pay hefty monthly fees for two years.
Virgin Mobile is the first US carrier to offer the iPhone on pre-paid plans. Starting on June 29th, those wishing for freedom will be able to get the iPhone in Virgin Mobile stores, as well as RadioShack, Best Buy and other retailers.
The iPhone on Virgin is a way the carrier is celebrating its tenth US anniversary. The company's plans start from as low as $30 and if you wonder what's the coverage, you should know that the company roams on Sprint's network. Check out the carriers coverage map to be completely sure you're covered; the full press release follows below.
Virgin Mobile USA to Offer iPhone on June 29
Plans as Low as $30 Per Month
WARREN, N.J. (BUSINESS WIRE), June 07, 2012 - Virgin Mobile USA announced today it will offer iPhone to its prepaid customers beginning Friday, June 29. Virgin Mobile will offer iPhone 4 and iPhone 4S with its Beyond Talk unlimited data and messaging plans as low as $301 per-month on the Sprint® Nationwide Network2. iPhone will be available without a contract and with no fees for activation or roaming. New and existing customers can purchase iPhone at www.virginmobileusa.com, RadioShack, Best Buy and select local retailers.
iPhone 4S is the most amazing iPhone yet, packed with incredible features including Apple's dual-core A5 chip for blazing fast performance and stunning graphics; an all-new camera with advanced optics; full 1080p HD resolution video recording; and Siri, an intelligent assistant that helps you get things done just by asking. iPhone 4S comes with iOS 5.1, the world's most advanced mobile operating system, and iCloud, a breakthrough set of free cloud services that work with your iPhone, iPad, iPod touch, Mac or PC to automatically and wirelessly store your content in iCloud and push it to all your devices.
Virgin Mobile's Beyond Talk unlimited data and messaging plans for iPhone start at $35 per month for access to Sprint's Nationwide Network, and customers can receive a $5 per-month plan discount when they register for automatic monthly payments with a credit card, debit card or PayPal account, making iPhone available for as low as $30 per month. Customers can also use their iPhone as a mobile hotspot through Virgin Mobile for an additional $15 per month.3
"This month marks Virgin Mobile USA's tenth birthday," said Sir Richard Branson, founder of Virgin Group. "And what better way to thank our fans for ten years of loyalty than by giving them exactly what they want: the perfect plan for the perfect phone. That is the essence of 'A Higher Calling.'"