Virgin Mobile offering a Phone Insurance Open Enrollment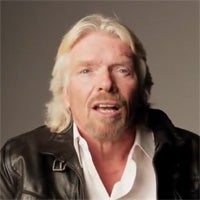 In line with its new "Higher Calling" platform, Virgin Mobile is offering customers the option to add insurance to their phones after it has been purchased. The Phone Insurance Open Enrollment program kicks off tomorrow, Wednesday, May 2nd and runs through May 31st.
The insurance is just $5 a month and promises to replace customer's lost, stolen, or damaged device within 24 hours. Normally participants only have 15 days after the purchase to add-on an insurance option, but during this limited time offer, Virgin is allowing all handsets purchased since July 2010 that are on a Beyond Talk monthly unlimited plan to opt in.
"For many people today, the smartphone is even more important than their car," said Charles Seelig, director-Base Marketing for Virgin Mobile USA. "While people can insure their cars anytime they want, their cellphones are a different story. Our one-month Open Enrollment Program gives a second chance to people looking for a way to protect their devices. It's just another small step forward in changing the relationship customers have with their carriers under our 'Higher Calling' platform."