Video editing app Videoshop for iOS can be installed for free
7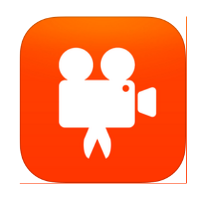 If you own an Apple iPhone or Apple iPad, you now have the opportunity to install popular video editing app Videoshop for free. Normally, the app would cost you $1.99. All you need to do is install the Apple Store app for iOS if you don't already have it on your device. Open the app and scroll down on the screen that is labeled "Features." You should see the Videoshop icon with the the words, "Make Awesome Videos." Click on that and you will sent to a "Download now for free" button. Tap the button and follow the instructions to install the app.
With Videoshop, you can add music, voice-overs and special effects to your videos. Clips can be played in slow motion, fast motion, and even backwards. You can have animated titles and subtitles, and choose from various filters. Videos can be combined, and when you are all done editing you can post the finished product on social media.
No such thing as a free lunch? Videoshop can be yours for the taking. If you'd like to make more professional looking videos, install Videoshop now before it is no longer on the house.
source:
Videoshop
via
RedmondPie