Victory is Sprint's; the Samsung Galaxy Victory 4G LTE, that is
9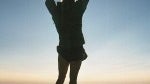 A couple of prior leaks had us all set for a
September launch of the Samsung Galaxy S Victory 4G LTE
on Sprint. On Thursday, the model was officially introduced, and the mid-ranger
will be released on September 16th
. Price points for these mid-range handsets have been coming down and Victory can be all yours for just $99.99 with a signed two-year contract (you should have known by now that we would have tried something like that). Actually, you will need to shell out $149.99 for the phone and Sprint will rebate you $50 of those dollars in the form of a Reward Card.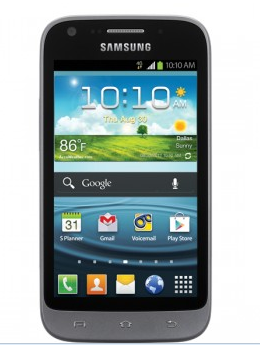 The Samsung Galaxy Victory 4G LTE
So what do you get for your $99.99 after rebate? For starters, you get a 4 inch screen with a dual-core 1.2GHz processor under the hood. On back is a 5MP camera with LED flash and video capture, while a 1.3MP shooter is up front for video chats and self portraits. Google Wallet is also a feature on the Samsung Galaxy Victory 4G LTE, thanks to the support that the unit provides for NFC.
S Voice and S Beam
are both features on the device, offering voice activated assistance and wireless file sharing, respectively.
Samsung has loaded the
Samsung Galaxy Victory 4G LTE
with features and at the same time, priced it low enough for featurephone owners looking to move on to a smartphone. In the end, it looks like a victory for the buyer.
source: Sprint
OVERLAND PARK, Kan. (BUSINESS WIRE), September 13, 2012 - Sprint (NYSE:S), the only national carrier with Truly UnlimitedSM 4G LTE data, text and calling to any mobile, will offer the feature-packed Samsung Galaxy Victory™ 4G LTE at a price that makes it an easy choice for customers who are ready to step up to their first Android™-powered smartphone. At less than $100, Galaxy Victory gives Sprint customers the benefit of Sprint 4G LTE at a very accessible price.

Galaxy Victory will be available beginning on Sunday, Sept. 16, for just $99.99 with a new line or eligible upgrade and two-year service agreement, after a $50 mail-in rebate via reward card1 (excludes taxes and surcharges), at Sprint Stores, Sprint Business Sales, Telesales (1-800-SPRINT1) and Web Sales (www.sprint.com).

Manufactured by Samsung Telecommunications America (Samsung Mobile), the No. 1 mobile phone provider in the U.S. and the No. 1 smartphone provider worldwide2, Galaxy Victory is powered by Android 4.0, Ice Cream Sandwich, a 1.2GHz dual-core processor, 4-inch touchscreen display and access to the Sprint 4G LTE network. This allows the smartphone to effortlessly switch between applications and enables a rich web browsing experience with true multitasking.

"Price is often a barrier for customers who are ready to transition from a feature phone to a smartphone; Samsung Galaxy Victory brings Sprint 4G LTE to the mass market with the high-end features and capabilities of a premium Android smartphone," said David Owens, vice president – Product Development, Sprint. "Priced under $100 and paired with Truly Unlimited data from Sprint, our customers will appreciate the functionality of this device without worrying about costly monthly rate plans or surprises on their wireless bill."

Galaxy Victory customers enjoy a Truly Unlimited experience with Sprint Everything Data plans. Sprint's Everything Data plan with Any Mobile, AnytimeSM includes unlimited web, texting and calling to and from any mobile in America while on the Sprint Network, starting at just $79.99 per month for smartphones – a savings of $20 per month versus Verizon's comparable plan with unlimited talk, text and 2GB web (excludes taxes and surcharges). Customers value Truly Unlimited data, because it's simple and straightforward – no metering, no throttling and no overages, all while on the Sprint network.

Fully Loaded with Features

As a Sprint ID smartphone, Galaxy Victory provides the ability to cut through the clutter of the more than 600,000 additional apps in Google Play™. Sprint ID offers an innovative way to personalize Android smartphones with apps, widgets, wallpapers, ringtones and more and ID packs deliver a complete mobile experience – based on consumers', students' or businesses' interests or favorite brands. Customers can download and switch among five self-selected ID packs tailored to an individual's lifestyle and interests with a few simple clicks.

Additional features on Galaxy Victory include:

5-megapixel rear-facing camera with LED flash and video capture, ideal for documenting important moments as they happen

1.3-megapixel front-facing camera that can be used for video chat

Google Wallet™ turns the smartphone into a wallet using Near Field Communication (NFC) to make safe purchases at more than 100,000 participating retailers

The search function on Galaxy Victory is fast and simple with S Voice™, an advanced natural language user interface that enables search and basic device-user communication. It can be used to turn the volume up or down on the music player, answer or reject incoming calls, shut off or choose to snooze the alarm clock or take a picture by saying "smile" or "cheese."

Galaxy Victory also makes it fast and easy to share pictures, videos and presentations between devices or with friends and groups of people:

S Beam expands on Android Beam™ to enhance device-to-device sharing through NFC technology by adding the ability to share photos, videos, documents and other DRM-free content to Android Beam. This allows a 1GB file to be shared within minutes and a 10MB file within seconds by simply touching another S Beam enabled phone.

AllShare® Play allows users to wirelessly connect Galaxy Victory to their PC, tablet or television to immediately share files, stream music, user-generated videos, photos and other DRM-free content to AllShare-enabled devices using Wi-Fi®. It also allows the user to remotely access files on up to six Samsung devices.

AllShare Group Cast lets the user share a presentation or photo album in real time with multiple friends on the same Wi-Fi network.

Continuing its aggressive momentum in delivering an all new 3G and 4G LTE network experience for customers, Sprint announced on Monday that 4G LTE construction has begun in more than 100 more cities within its existing nationwide 3G footprint. Major metropolitan areas in which Sprint 4G LTE is expected to be available in the coming months include Boston; Charlotte, N.C.; Chicago; Indianapolis; Los Angeles; Memphis, Tenn.; Miami; Nashville, Tenn.; New Orleans; New York; Philadelphia; and Washington, D.C.

During the pre-launch phase, customers with 4G LTE devices may begin to see 4G LTE coverage in these areas and are welcome to use the network even before it officially launches. Sprint plans to announce commercial availability of 4G LTE in these cities in the coming months, at which point we expect coverage, performance and reliability to get even better. The markets will fill in until coverage largely matches the existing nationwide 3G footprint.

Sprint 4G LTE is now available in 19 cities, including Atlanta, Baltimore, Dallas, Houston, Kansas City and San Antonio. Sprint's Network Vision project also includes significant improvement in customers' 3G network experience, including expanded coverage, improved network reliability, better voice quality, and faster 3G data speeds. For the most up-to-date details on Sprint's 4G LTE rollout, visit www.sprint.com/4GLTE.

Sprint will host the 12th annual Open Solutions Conference on Oct. 24-25 at the San Jose, Calif., Convention Center offering developers, ecosystem partners and executive attendees an up-close view into the latest app developing tools and capabilities, keynote presentations from Sprint CEO Dan Hesse and other industry leaders, breakout sessions, coding sessions, event sponsor exhibits, and business-critical networking opportunities. Registration is open at http://developer.sprint.com/OSC2012.

About Sprint Nextel

Sprint Nextel offers a comprehensive range of wireless and wireline communications services bringing the freedom of mobility to consumers, businesses and government users. Sprint Nextel served more than 56 million customers at the end of the second quarter of 2012 and is widely recognized for developing, engineering and deploying innovative technologies, including the first wireless 4G service from a national carrier in the United States; offering industry-leading mobile data services, leading prepaid brands including Virgin Mobile USA, Boost Mobile, and Assurance Wireless; instant national and international push-to-talk capabilities; and a global Tier 1 Internet backbone. The American Customer Satisfaction Index rated Sprint No. 1 among all national carriers in customer satisfaction and most improved, across all 47 industries, during the last four years. Newsweek ranked Sprint No. 3 in its 2011 Green Rankings, listing it as one of the nation's greenest companies, the highest of any telecommunications company. You can learn more and visit Sprint at www.sprint.com or www.facebook.com/sprint and www.twitter.com/sprint.

About Samsung Mobile

Samsung Mobile (Samsung Telecommunications America, LLC), a Dallas-based subsidiary of Samsung Electronics Co., Ltd., researches, develops and markets wireless handsets and telecommunications products throughout North America. For more information, please visit www.samsungwireless.com.

About Samsung Electronics Co., Ltd.

Samsung Electronics Co., Ltd. is a global leader in semiconductor, telecommunication, digital media and digital convergence technologies with 2011 consolidated sales of US$143.1 billion. Employing approximately 206,000 people in 197 offices across 72 countries, the company operates two separate organizations to coordinate its nine independent business units: Digital Media & Communications, comprising Visual Display, Mobile Communications, Telecommunication Systems, Digital Appliances, IT Solutions, and Digital Imaging; and Device Solutions, consisting of Memory, System LSI and LED. Recognized for its industry-leading performance across a range of economic, environmental and social criteria, Samsung Electronics was named the world's most sustainable technology company in the 2011 Dow Jones Sustainability Index. For more information, please visit www.samsung.com.

Android, Google Wallet, Google Play and Android Beam are trademarks of Google, Inc.

Samsung, Galaxy, AllShare, S Voice, Victory and Super AMOLED are all trademarks of Samsung Electronics Co., Ltd. Other company names, product names and marks mentioned herein are the property of their respective owners and may be trademarks or registered trademarks. 4G used in connection with the Samsung Galaxy Victory 4G LTE refers to the fact that the device is capable of operating on Sprint's 4G LTE network.

1The American Express Prepaid Reward Card ("Card") provided in connection with this Rebate offer is a prepaid Card that is usable at U.S. merchants that accept American Express Card. Some limitations apply. The Card is not redeemable for cash (except where required by law) and does not provide ATM access. Use of Card constitutes acknowledgement that it is given as a reward and no consideration, value, or money has been paid by the holder to American Express in exchange for this Card. USE OF CARD IS SUBJECT TO THE CARDHOLDER AGREEMENT. SUBJECT TO APPLICABLE LAW, A $3.00 MONTHLY FEE WILL BE ASSESSED AGAINST CARD BALANCE, STARTING SIX MONTHS AFTER CARD ISSUANCE, UNLESS FUNDS ARE EARLIER DEPLETED. For BALANCE, customer service and Cardholder Agreement, visit americanexpress.com/sprint or call 866-608-3756. Card issued by American Express Prepaid Card Management Corporation.

2 Samsung is the No. 1 mobile phone provider in the United States and the No. 1 smartphone provider worldwide claims according to Strategy Analytics, Q1 2012 U.S. Market Share Handset Shipment and Global Smartphone Shipment Reports.

Photos/Multimedia Gallery Available: http://www.businesswire.com/cgi-bin/mmg.cgi?eid=50407953&lang=en